Thursday, January 4th, 2018

Posted by Jim Thacker
See the 10 hottest new features due in Blender in 2018

Blender Foundation chairman Ton Roosendaal has posted his pick of the most exciting new features due in Blender in 2018 on the open-source 3D animation software's official Blender.org website.
Most of them – 10 inside the software itself, plus one outside it – are due in Blender 2.8, but Roosendaal has also announced his intention to form an 'Animation 2020' team to develop next-gen animation tools.
Due in Blender 2.80: the Eevee PBR-quality real-time renderer
Top of Roosendaal's list is Eevee, Blender 2.8's 'PBR quality' viewport renderer, which has been turning heads in the Blender community since it was first announced early last year.
Current test builds are already capable of some pretty impressive results with static models – you can see a demo of real-time subsurface scattering above – to which 2018 should see the addition of animation support.
Other features on the Eevee roadmap include support for OpenSubdiv, instancing, hair and particles.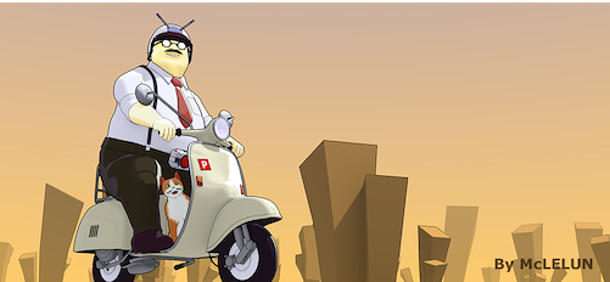 Due in Blender 2.8x: viewport compositing
Another spin-off of the work on the viewport is that each engine within Blender now draws to its own buffer, with the results being composited in real-time.
The dev team now plans to investigate "how to allow (node-based) real-time compositing in viewports" – the "final step" in replacing the old Blender Internal render engine with a new OpenGL-based system.
However, there currently isn't a definite date for the work, and it's clearly a big job: the Eevee roadmap suggests at least one to two months of development time, and Roosendaal notes that FreeStyle, Blender's non-photorealistic render engine, will need to be "fully recoded".
Due in Blender 2.8x: multiple updates to Cycles
Cycles, Blender's physically based production renderer, should also see several updates: in his post, Roosendaal describes it as "one of the most popular areas for developers to work in".
Current development goals include support for microdisplacement, the UDIM UV layout format used by tools like Mari, animation denoising, IES lights and light linking.
Due in Blender 2.8x: a new UI theme and 'Blender 101' for new users
Changes to the user interface include a new UI theme – there are no demo images yet, but Roosendaal describes it as a refresh rather than a complete reworking – with work due to begin in Q1 this year.
Q1 should also see the first prototypes for radically simplified versions of the Blender UI – the so-called 'Blender 101' project – which should be made available as workspace presets.
Other changes expected in Blender 2.8 itself include better integration of the built-in game engine with the rest of the software, plus updates to the Grease Pencil 2D animation toolset and asset management.
Outside the software, the Blender Foundation plans to launch a dedicated Discourse-based Blender development forum in January.
The forum, which will operate alongside the existing IRC chat and mailing lists, is intended to speed up the process of reviewing code changes, and make the development process more accessible to new users.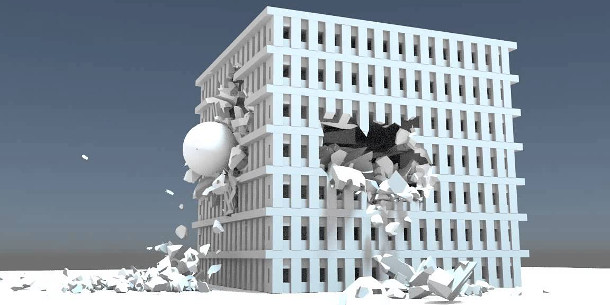 Due in future releases: modifier nodes and nex-gen animation tools
Further down the line, Roosendaal also notes that the rewrite of Blender's modifier code required for Blender 2.8's new dependency graph will make all of the modifiers "node-ready".
Although the first work on modifier nodes is expected in 2018, Roosendaal cautions that the complexity of updating the old particle and hair system will make this "a very hard project to handle".
Even further off, Roosendaal plans to establish a dedicated development team to overhauling Blender's rigging and animation system "for the next decade": a project dubbed "Animation 2020".
Release dates and availability
Blender 2.80 is currently scheduled for a beta release in Q2 2018, although the date has slipped several times since the update was originally announced.
In his blog post, Roosendaal suggests that the beta is likely to come later rather than earlier – "lucky that [the] quarter lasts until July 1st" – with August's Siggraph conference as a back-up target.
Non-Blender-2.80 features have their own individual schedules: you can find more details via the link below.

Read Ton Roosendaal's pick of Blender features to watch in 2018 on Blender.org