Thursday, November 2nd, 2017

Posted by Jim Thacker
Shotgun Software releases Shotgun 7.5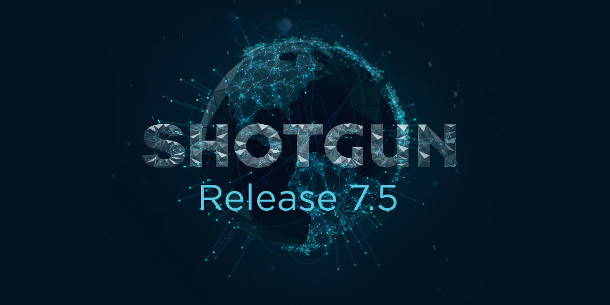 Shotgun Software has released Shotgun 7.5, the latest update to its cloud-based production tracking system, adding new options for filtering projects, and new security features.
New options for grouping projects and managing project tags
For project managers, the main change in Shotgun 7.5 will be the new option to filter the Projects page by grouping projects of similar types together.
You get the 'Active' and 'Bidding' categories by default, but you can also create custom groupings: for example, project type, or the location of the facility assigned the work.
There are also new options to merge tags together where multiple users have created near-duplicates; and to enter negative values into task duration fields when reporting on the outcome of project bids.
Support for two-factor authentication when logging in from Android mobiles
Admins get support for two-factor authentication, meaning that account logins can require both a password and a code generated by the Android apps Google Authenticator and Duo Mobile.
Other than that, it's largely under-the-hood changes, including the adoption of new versions of key software libraries and application-building platform Docker.
Pricing and availability
Shotgun 7.5 is available now, with pricing depending on the level of customer support: 'Awesome' support costs $30/account/month; 'Super Awesome' support costs $50/account/month.
Both subscription tiers include image- and sequence-viewing software RV for free.
Read a full list of features in Shotgun 7.5 on Shotgun Software's blog