Thursday, September 7th, 2017

Posted by Jim Thacker
See this year's best ZBrush sculpts at The Art of ZBrush III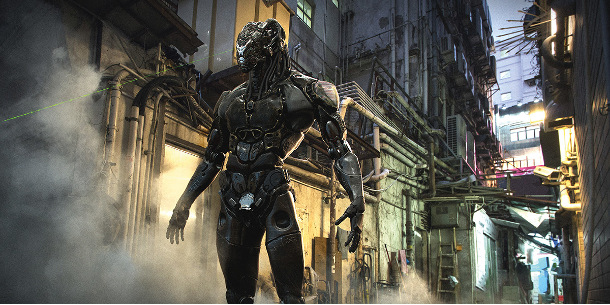 Featured image: Michael Michera

Gnomon Gallery has announced The Art of ZBrush III, a free exhibition of the best new art work created in Pixologic's digital sculpting software.
See prints and sculpts of ZBrush art created at Marvel, Blizzard and Ubisoft
The show features work from artists at Marvel Studios, Blizzard Entertainment, Ubisoft, Blur Studio, Aaron Sims Creative, Red Storm Entertainment and Guerrilla Games, along with the world's top freelancers.
As well as rendered images, there will be a chance to inspect some of the models in 3D, as physical statues.
The show coincides with ZBrush Summit 2017, Pixologic's annual worldwide user event, which takes place at the adjoining Gnomon – School of Visual Effects, Games and Animation from 6-8 October 2017.
Open free to the public until 15 October 2017
The Art of ZBrush III runs at Gnomon Gallery in Hollywood from 15 September to 17 October 2017. The gallery is open from 10am to 6pm Monday to Friday, and the exhibition is free to the public.
There will also be a private view of the exhibition for attendees of ZBrush Summit from 7.30-11pm on Saturday 7 October, following the announcement of the winners of the 2017 ZBrush Awards.
Read a full list of artists featured in The Art of ZBrush III on Gnomon Gallery's website
(Includes directions to the gallery)

Full disclosure: CG Channel is owned by Gnomon – School of Visual Effects, Games and Animation.