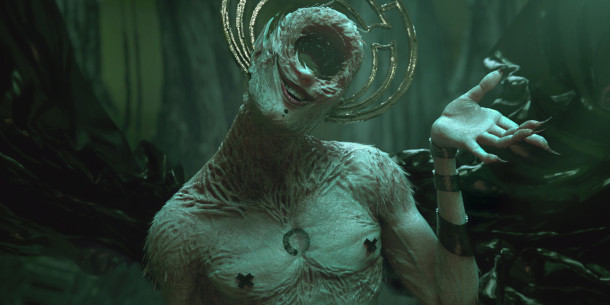 Featured image: Gilberto Zaragoza

If you're going to be at Gnomon's Hollywood campus for ZBrush Summit this weekend, don't miss The Art of ZBrush V, an accompanying free exhibition of the best new art created in Pixologic's sculpting software.
The show, which takes place at the adjacent Gnomon Gallery, and includes both digital work and physical prints, opens at 8pm PDT today, Saturday 28 September 2019, then runs until November.
See prints and sculpts of 2019's best ZBrush art work
The Art of ZBrush V features work from leading artists, ranging from the physical sculpts of Cameron Farn to the digital work of Gilberto 'Soren' Zaragoza, senior digital sculptor for Warner Bros. Entertainment.
Other work on show includes the piece chosen by Pixologic as the signature image for ZBrush 2019: a cel-shaded render of Zhelong Xu's sculpt Di Qing – The Warrior Of Yecha.
The private view – it's actually open to anyone with a free ticket to ZBrush Summit – takes place from 8:00-10:00pm PDT on Saturday 28 September, following the announcement of the 2019 ZBrush Awards.
The gallery itself is then open from 9:00am to 6:00pm Monday to Friday, and the exhibition, which runs until 10 November 2019, is free to the public.
Read more about The Art of ZBrush V on Gnomon Gallery's website
(Includes directions to the gallery)

Full disclosure: CG Channel is owned by Gnomon.
Tags: 2019, best new art, best new sculpts, Cameron Farn, digital sculpting, exhibition, free, Gilberto Zaragoza, Gnomon, gnomon gallery, Pixologic, show, The Art of ZBrush V, ZBrush, ZBrush Summit, Zhelong Xu