Sunday, September 25th, 2016

Posted by Jim Thacker
See the world's best new art work created in ZBrush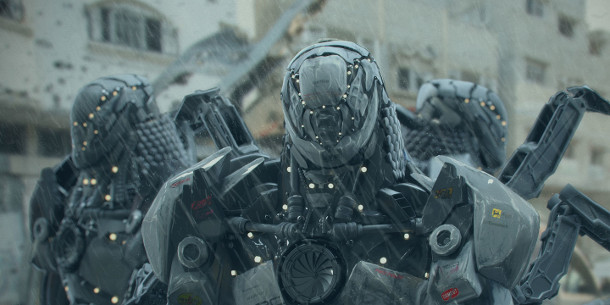 The world's best art created in ZBrush, Pixologic's digital sculpting software, is to go on show at Hollywood's Gnomon Gallery next Saturday, 1 October 2016.
The Art of ZBrush II, a collection of art, sculpture and 3D-printed objects, forms part of ZBrush Summit, Pixologic's worldwide user event, which also takes place at Gnomon next weekend.
See the work of leading ZBrush artists, from creature creators to furniture designers
The exhibition features the work of over 20 leading ZBrush artists, including concept designer Ioan Dumitrescu, creature artist Jared Krichevsky and Dark Horse and DC Collectibles sculptor Joe Menna.
As well as entertainment art, the show explores the full range of markets in which ZBrush is used, including "breathtaking scientific illustrations and complex furniture creations".
Visitors will also be able to explore some of the 3D models on show directly through an accompanying AR app designed specifically for interacting with 3D art.
Free to attend until January 2017
The Art of ZBrush II opens at Hollywood's Gnomon Gallery with a free evening reception from 7-11pm on 1 October 2017. The show itself runs until January 2017, and is open Monday to Friday from 9am to 6pm.
Read more about The Art of ZBrush II on the Gnomon Gallery's website
(Includes directions to the venue)

Full disclosure: CG Channel is owned by Gnomon – School of Visual Effects, Games and Animation.