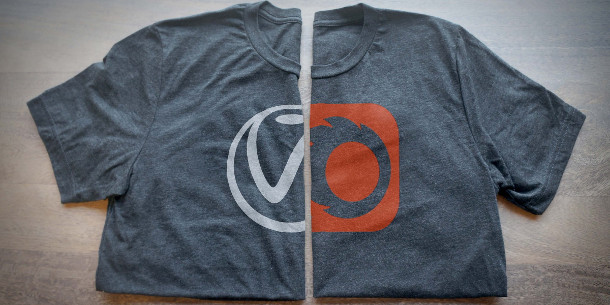 Chaos Group has acquired Render Legion, meaning that two of the CG industry's key renderers, V-Ray and Corona Renderer, will now be developed by a single company.
Both renderers will continue to be developed as independent products, by their original development teams, but technologies are already starting to be shared between the two applications.
The results of a 13-month process initiated by Render Legion
According to the official FAQs, the deal was initiated by Render Legion itself, with partner Adam Hotový likening Corona Renderer to his and co-founders Ondřej Karlík and Jaroslav Křivánek's baby.
"At some point in your life as a parent, you realise that you cannot give your baby all that it needs by yourself, and you want others to help you with the growth and development of your child."
"We were looking for a strategic partner who would like to help us grow and who shared the same vision. Chaos Group was able to offer us … the resources and expertise to achieve our goals."
Although Corona will continued to be developed by the same core staff, Render Legion says that with Chaos Group's backing, it expects to be able to "double the development team in the next 12 months".
No immediate changes to product pricing, licensing or support
In the short term, little will change about the sales or marketing of either renderer.
Render Legion has confirmed that the pricing of Corona will remain unchanged, and that its FairSaaS rental model, which enables users to cancel subscriptions at any time, without financial penalty, will be retained.
The company's existing forums, website and product support will remain unchanged for now.
Hotový also stressed that "we will be not playing chess with developers from the two companies, as we recognise how important is to keep well-functioning teams together, working on their own terms".
Greater compatibility of V-Ray and Corona Renderer in future
However, there will be some sharing of technologies. Chaos Group has confirmed that V-Ray's DMC sampler will be part of the upcoming Corona 1.7, and that Render Legion is helping to optimise V-Ray's dome light.
In the comments on Render Legion's blog, marketing specialist Tom Grimes also says that work will be done on making materials and lights from each renderer compatible with the other.
"If you have a V-Ray scene, you [will be able to switch to] Corona Renderer and get a good result, without having to do any conversion first," he wrote.

Chaos Group announces the acquisition of Render Legion at Friday's d2 Conference.

Mixed reactions from Corona users
The announcement has received a mixed reaction from Corona Renderer uses, with several expressing the fear that Chaos Group has bought the renderer simply to kill off a competitor.
Although Chaos Group is a private company – and therefore does not face the same pressure from shareholders to discontinue competing products as publicly traded firms like Autodesk or Adobe – it does now face the problem of how to differentiate and market two similar applications.
While Grimes noted that the two renderers "appeal to different people", both are primarily – or in Corona's case, exclusively – CPU-based production renderers with 3ds Max and Cinema 4D editions.
Both are also used in the same market sectors, notably architectural visualisation, with a recent CGarchitect survey suggesting that many V-Ray users are currently experimenting with Corona.
A better strategy for Corona than conventional venture capital?
In the comments thread, Grimes argues that selling out to another developer represents a lower-risk strategy for Render Legion than securing funding from a non-specialist venture capital firm.
"Investment was needed, and it came down to either … people with no understanding of the product, the market, or the users, or someone like Chaos Group who knows just where we are coming from," he said.
There is certainly some historical justification for this view: in particular, venture capital firm Accel-KKR's sale of original Maya developer Alias to its chief competitor, Autodesk, in 2005.
However, as one comment on the Render Legion blog put it: "It's kind of like Barcelona FC getting bought by Real Madrid because they share the same passion and need financial help."
Co-operative development over commercial competition
In a post on CGPress, Chaos Group founder Vlado Koylazov rejects that analogy, noting that software development "is not like sports, where there has to be one winner".
"I don't think that there can be one engine to rule them all," he wrote. "From an engineering point of view it's difficult to come up with a software architecture that is able to fulfill every single user requirement."
However, as Koylazov acknowledges in his post, it remains for Chaos Group and Render Legion to show that this new model of co-operative development, rather than ruthless competition, can succeed in the long term.
"Given the track record in our industry we were expecting some [negative] reactions," he wrote. "Ultimately it depends on the intentions and the will of the developers; and we are determined to make things work."
Read the FAQs about Chaos Group's acquisition of Render Legion on the Render Legion blog
Read the announcment on Chaos Group's website
Tags: 3ds max, Adam Hotový, buyout, Chaos Group, Cinema 4D, Corona, Corona Renderer, Corona Renderer 1.7, FAQs, licensing, price, Render Legion, renderer, sale, Tom Grimes, V-Ray, Vlado Koylazov