Autodesk's board of directors has appointed the firm's former chief marketing officer Andrew Anagnost its new president and CEO, following the departure of long-serving former CEO Carl Bass in February.
Anagnost served as interim co-CEO in the months following Bass's departure, along with chief product officer Amar Hanspal, who has also now announced his own resignation from the company.
Autodesk's chief architect of its move to software as a service
Like Bass himself, Anagnost comes from a technical background: following a PhD in aeronautical engineering and computer science at Stanford, he worked at Lockheed Martin before joining Autodesk.
He held a range of positions on the design and engineering side of the firm – one of his first jobs was as engineering lead for Inventor – before becoming SVP of industry strategy and marketing in 2012.
For most users of DCC tools, however, he will be most familiar as architect of Autodesk's software as a service model, which led the firm to abandon perpetual product licences in favour of a rental-only policy.
You can read Anagnost's reasoning for the change in our report on his 2014 presentation to shareholders in which the new business model was first announced.
So where next for Autodesk?
Anagnost has now posted an open letter to Autodesk staff and customers on the company's blog which, together with its press release, suggests that he plans to pursue his vision of rented cloud-based services.
"The next era of Autodesk is not defined by product or business innovation — but their combination," he said.
"We were first to bring design to the cloud and mobile, and now we're bringing construction and manufacturing to the cloud as well."
While Anagnost notes that Autodesk plans to "bring the BIM model to the construction site" and "create processes [to enable] push-button manufacturing", the letter is less specific about the company's DCC tools, simply noting that "we're going to let anyone create amazing movies and amazing games."
Read Andrew Anagnost's open letter to Autodesk staff and users on the company's website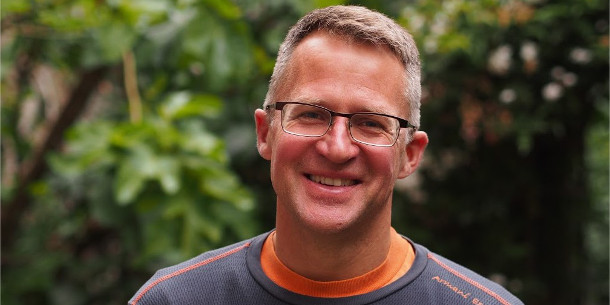 Updated 22 June 2017: Autodesk has also announced that it has recruited ILM and Blue Sky Studios veteran Hilmar Koch to a new role as the company's director of R&D for the 'future of storytelling'.
Koch, previously director of the advanced development group at Industrial Light & Magic sister company ILMxLAB, will "guide a newly established team in reimagining [Autodesk's] approach to building storytelling tools for the creation of films, TV content, games, immersive experiences and beyond".
Tags: Amar Hanspal, Andrew Anagnost, autodesk, Carl Bass, CEO, cloud-based, CMO, departure, director of R&D, future of storytelling, future strategy, Hilmar Koch, ILMxLAB, president, promotion, rental-only, resignation, software as a service, subscription only