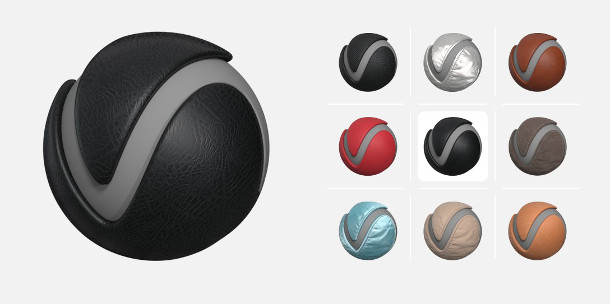 Originally posted on 24 February 2016. Scroll down for updates.

Chaos Group has launched VRscans, a new service for creating accurate digital representations of real-world materials, aimed primarily at the product design and visualisation industries.
Unlike readymade online material libraries like Substance Share or Quixel's Megascans, scanning is performed on demand to a user's specifications.
Ultra-accurate digital representations of fine material surface details
Users can send in physical samples of the materials they want scanned, and Chaos Group will send back a .vrscan file that can be rendered in V-Ray for 3ds Max or V-Ray for Maya.
The .vrscan format implements a bidirectional texture function (BTF): a six-dimensional representation of how a material's surface appearance changes according to viewing angle and the angle of illumination.
(For comparison, the BRDF function emulated by standard shading models such as Blinn, Ward and GGX, is a four-dimensional representation of a material's surface properties.)
In practice, that means sub-millimetre-accurate representations of fine detail like bumps and scratches.
According to Chaos Group, "VRscans combines precise optical hardware with proprietary software [capturing a] material's … surface texture, reflectivity, dimensionality, and its unique response to light."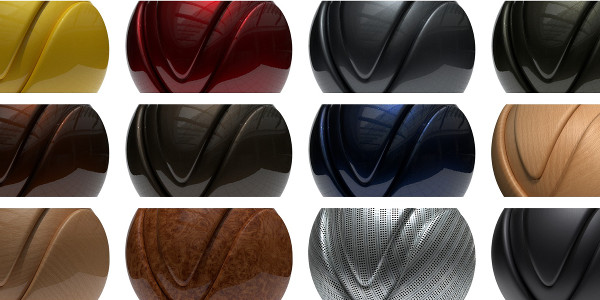 Updated 26 September 2016: Chaos Group has just launched the VRscans library: a 'taster pack' of over 400 real-world materials captured using the VRscans service.
You can see a sample here: the majority are car paint or the kinds of materials you might find in the interior of a luxury car – leather, polished wood and fabric – but there are also some fabrics and ceramics.
(There's also one real oddity: the hologram from a €50 banknote, which we assume is there to demonstrate that the scanning process can record even complex reflective materials.)
Since we posted our original story, Chaos Group has also made its pricing for VRscans itself public: details below. Previously, the service was priced on enquiry.
Pricing and availability
VRscans is available now. The resulting .vrscans files are compatible with the current releases of V-Ray for 3ds Max and Maya; support for other applications is in development.
The service itself costs $420 per scan; the rendering plugin enabling artists to use the scan data in 3ds Max or Maya is rental-only, with monthly and annual subscriptions available.
Rental pricing for the plugin starts at $220/month for a workstation licence, which also gives you access to the new library for free; or $110/month for a render node licence, which doesn't.
New users can also try the library for free for 30 days on request.
Visit Chaos Group's VRscans website
Tags: .vrscan, 3ds max, BRSF, BTF, car paint, ceramic, Chaos Group, fabric, hologram, leather, library, material, Maya, price, real-world materials, scanning, specifications, sub millimeter accuracy, V-Ray, VRScans, wood