Thursday, March 1st, 2018

Posted by Jim Thacker
Chaos Group launches V-Ray Cloud in beta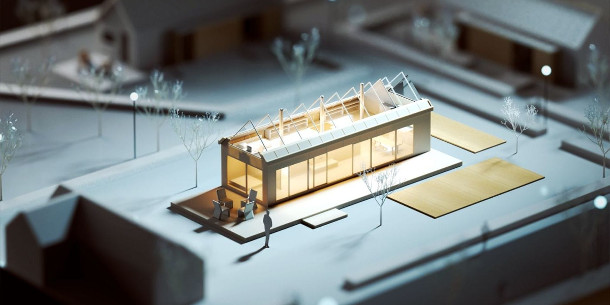 Chaos Group has launched V-Ray Cloud, a new cloud rendering service integrated in V-Ray, in early access.
The system, which is currently available to a limited number of beta testers, enables users of the software to launch renders in the cloud from directly inside V-Ray as a near-single-click process.
Intuitive cloud rendering integrated directly inside V-Ray
According to Chaos Group, the aim of the service, which has been in development for "several years", is to provide "the easiest cloud rendering service with the best possible user experience".
It can be launched from inside V-Ray without the need to configure virtual machines or do any complex set-up work: the few settings necessary include simple parameters like image format and resolution.
Features include a 'Smart Sync' system, which automatically resubmits only the updates made to a scene, reducing upload times, plus the option to change job settings or resubmit renders from a mobile phone.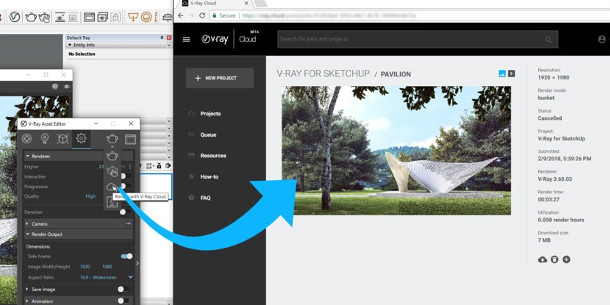 Works with most key host applications, although not all third-party plugins
The system is based on V-Ray Standalone, so it won't work with third-party 3ds Max plugins not currently supported in standalone mode.
According to Chaos Group, this is "hardly ever" a problem with the other host software packages available, which include Maya, Rhino, Revit and SketchUp.
Pricing and availability
V-Ray Cloud is currently available in early access. You can apply to join the beta program via the link below. Chaos Group hasn't announced details of pricing or the timing of the official release yet.

Read more about V-Ray Cloud on Chaos Group's blog
(There is a second story with a few more quotes here)