Tuesday, August 30th, 2016

Posted by Jim Thacker
Download a free real-time PBR shader for Blender

Games environment artist Aidy Burrows has released a free Blender shader set-up designed to approximate real-time PBR shading within the Blender viewport.
The set-up, which arises out of Burrows' own need to replicate Unreal Engine 4's physically based shading within Blender, provides standard PBR roughness and metalness inputs for shading.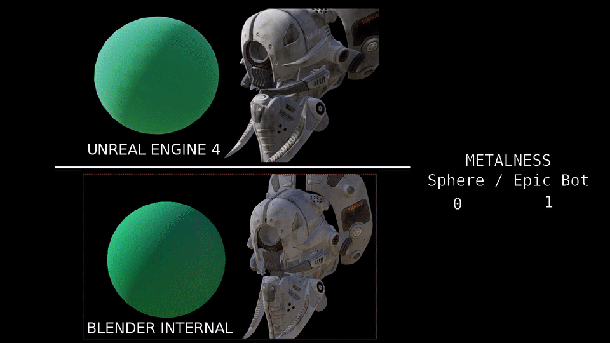 As this comparison shows, the results aren't perfect, primarily due to the lack of Fresnel effects – an issue Burrows discusses in the video above – but provide a pretty good approximation of Unreal Engine 4's output.
Native viewport PBR rendering due in Blender 2.8
In the video, Burrows also discusses other real-time PBR solutions for Blender – including the upcoming native implementation of Unreal Engine 4's PBR rendering technology within the software.
The functionality is due as part of the Blender 2.8 release, expected some time next year.
Availability and system requirements
The .blend file containing Aidy Burrows' real-time PBR shader set-up is a free download via the link below.
You'll need to be running the Blender 2.78 to use it – which, at time of posting, means downloading a test build, since 2.78 hasn't currently reached release candidate or release status.
Download Aidy Burrows' free real-time PBR shader set-up for Blender

Hat tip to BlenderNation for spotting this story.