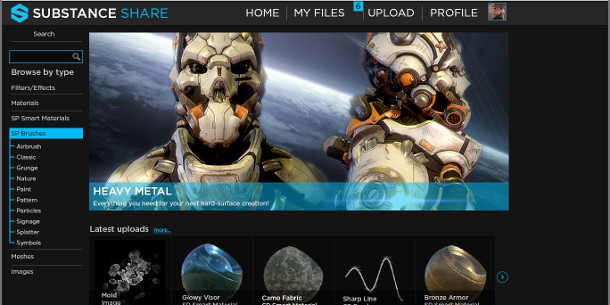 Allegorithmic has announced Substance Share, a new online repository through which users of its software will be able to share game assets, including materials in its Substance format, meshes, shaders and presets.
Initially a browser-based system, Substance Share will become available to users of Substance Live, the firm's 'rent to own' scheme, at Siggraph 2015 later this month, then roll out publicly on 8 September 2015.
Integration with Allegorithmic's Substance Designer and Substance Painter software is planned for the fall.
Read more about Substance Share on Allegorithmic's website
Watch a (non-embeddable) preview video on Allegorithmic's Facebook feed
Tags: Allegorithmic, browser based, free download, model, online, preset, shader, share, Siggraph 2015, Substance, Substance Designer, Substance Live, Substance Painter, Substance Share