Friday, February 20th, 2015

Posted by Jim Thacker
Epic to offer $50,000 grants for indie Unreal projects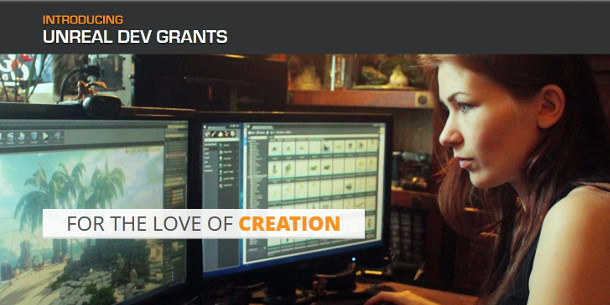 Epic Games has launched Unreal Dev Grants: a new scheme offering grants of up to $50,000 to support interesting new projects being built "in and around" Unreal Engine 4.
As well as games, the money in the $5 million fund is available to creators of shorts, architectural visualisations, mods, student projects – and even content for the Unreal Marketplace.
Developers can apply for the grants in addition to running crowdfunding campaigns, and there are no restrictions on how the money is to be spent, or how the project is to be published.
The only condition is that projects must be already at the working prototype stage.
All in all, a great boost to the Unreal development community – and a neat bit of promotion for Epic itself. You can apply for an Unreal Dev Grant via the link below.