Thursday, July 17th, 2014

Posted by Jim Thacker
Side Effects unveils Houdini Engine for 3ds Max, Unreal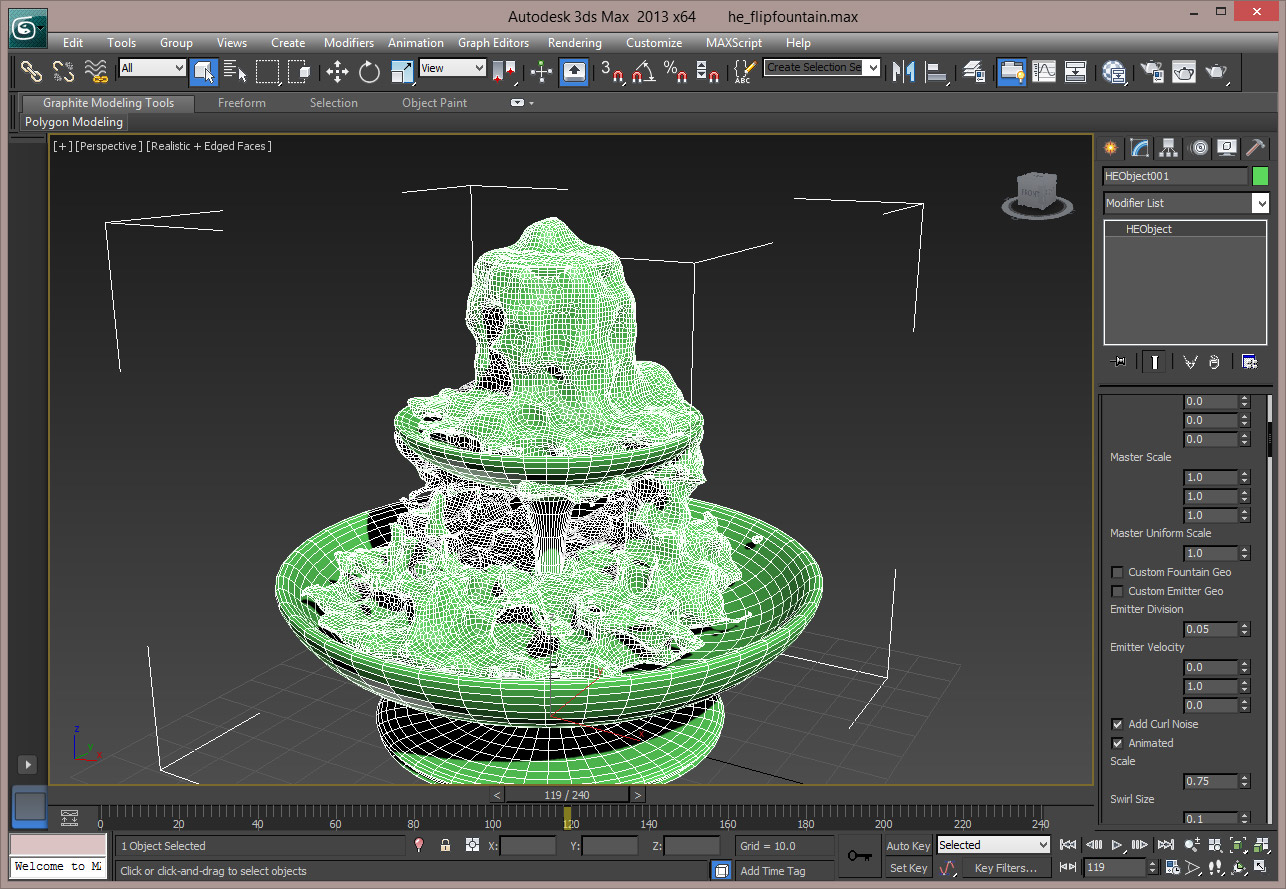 Former Digital Domain pipeline TD Hideki Suzuki's newly announced Houdini Engine plugin for 3ds Max. The tool is due for release later this year, alongside Side Effects' own plugin for Unreal Engine.
Side Effects Software has officially released its Houdini Engine plugin for Maya, and announced that a user-made 3ds Max equivalent is in the works, alongside with the company's own new Unreal plugin.
The power of Houdini in a plug-in
Announced last year, the Houdini Engine API extracts Houdini's core technologies into an form that other developers can integrate into their own tools, effectively turning the software into an add-on for other DCC apps.
Houdini artists can create content within the software, then export it as a Houdini Digital Asset. The asset can then be imported into another DCC package via a plugin, where it remains fully editable.
The format supports advanced features like particles, FLIP fluids, Pyro FX set-ups, volumes and finite elements.
Maya plugin out now: Unity, Unreal Engine, Cinema 4D and 3ds Max to come
The Maya plugin is the first of these importers to be released officially. Side Effects is also at work in-house on a Unity version, alongside the newly announced Unreal Engine plugin.
A Cinema 4D plugin, developed by Maxon, is also due to ship this year.
To that list, we can also now add 3ds Max, thanks to former Digital Domain pipeline TD and all-round programmer Hideki Suzuki, who began coding after the release of the Houdini Engine source code on GitHub in April.
"The API was easy to work with and I had simple digital assets loading into 3ds Max within hours of getting started," said Suzuki. "I was pleased that the cooked results were obtained so easily."
Pricing and availability
Houdini Engine itself costs $499/year for a workstation licence; or from $795/year for a floating licence. Artists with Houdini or Houdini FX licenses can run Houdini Engine using their existing licenses.
The free Houdini Engine for Maya plugin is available now on Windows, Mac OS X and Linux using the same installer as Houdini.
The Unity plugin is available to test now; the C4D, Max and Unreal plugins will be in testing by "late summer".
Read more about Houdini Engine and the various plugins on Side Effects' website