Friday, December 20th, 2013

Posted by Jim Thacker
Escape Motions releases Flame Painter 2.5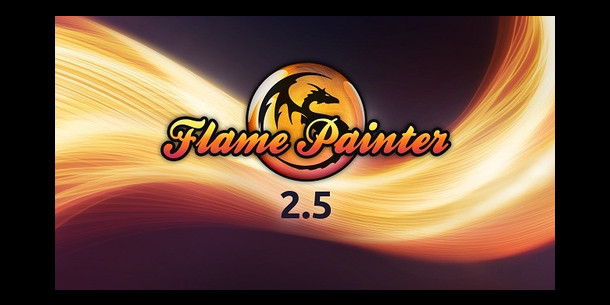 Escape Motions – aka developer Peter Blaškovič – has released Flame Painter 2.5, the latest update to its unique digital painting tool, which enables artists to create images with 'flame brushes'.
New filters, brushes, and full 64-bit support
New features this time round include Blur and Glow filters, shown in use in the image above; a Basic Brush for creating more conventional strokes; and a number of workflow tweaks.
The software is now a full 64-bit application, meaning that the size of the canvas is limited only by your computer's memory; and supports infinite image tiling and zoom levels of up to 800%.
Pricing and availability
Flame Painter 2.5 is out for Windows and Mac OS X. The update is free to registered users. For new users, the Personal edition of the software costs $29.99 and the Pro edition costs $59.99. There is also a free iOS version.
Read more about the new features of Flame Painter 2.5 on the Escape Motions blog