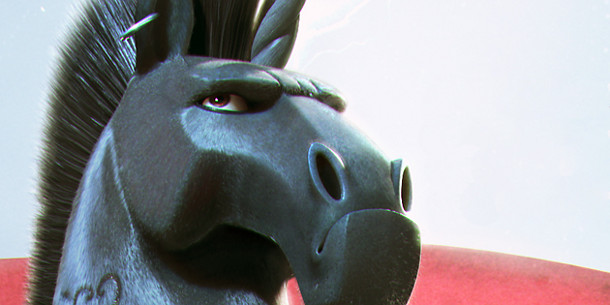 Portugal's Trojan Horse was a Unicorn festival has announced its speaker line-up, featuring an all-star cast from studios including Pixar, ILM, Blizzard, Ubisoft, Platige Image and Massive Black.
Speakers include ILM art director Aaron McBride, Pixar senior animator Andrew Schmidt, Luma Pictures concept artist Loic 'e338' Zimmermann, and Ubisoft Montreal art director Raphael Lacoste.
As well as talks and demo classes, festival-goers can attend recruitment sessions held by leading studios and book portfolio reviews from the speakers themselves.
The show also features a free access zone, where anyone can check out the book fair, art exhibits, and see the work of the world's leading CG schools, including the Gnomon School of Visual Effects.
CG by the sea
Held in Troia, 50km south of Lisbon, the festival also offers a second good reason to attend: its location. Not many CG shows can list sandy beaches, Roman ruins and dolphins as side benefits.
The Trojan Horse was a Unicorn festival takes place from 18-21 September. A standard ticket costs €600 (around $800), but if you book before 1 August, you get in for €450. Student tickets cost €350.
Visit the Trojan Horse was a Unicorn Festival website
Full disclosure: CG Channel is owned by the Gnomon School of Visual Effects.
Tags: Aaron McBride, Andrew Schmidt, animation, Blizzard, cg, conference, crytek, event, festival, ILM, Loic Zimmermann, Luma Pictures, Massive Black, Pixar, presentation, Raphael Lacoste, talk, THU, Trojan Horse was a Unicorn, Ubisoft, vfx, visual effects