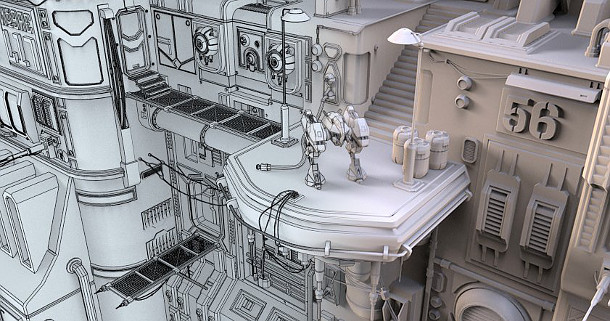 An early test render created with KeyShot 4.1's new toon shader by software user The Metal Master.
Luxion has previewed version 4.1 of its KeyShot renderer. New features include caustics, procedural materials – presets include granite, leather, marble and wood – and a rather nice toon shader.
Although primarily used in product visualisation, KeyShot is a powerful renderer for any kind of stills work, and provides a very intuitive workflow.
According to Luxion's website, the update "will be announced within the next few weeks" – we're not sure whether that also means "released in the next few weeks" – and includes other, unannounced new features.
Read more about KeyShot 4.1 on the Luxion website
(Includes more sample images from the toon shader)
Tags: caustics, KeyShot, KeyShot 4.1, Luxion, material, new features, non-photorealistic rendererer, NPR, procedural, render engine, renderer, toon shader