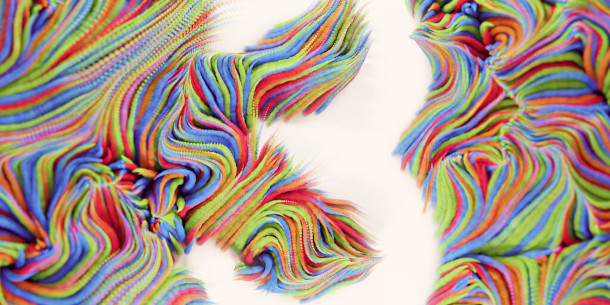 Originally posted on 5 July 2021. Scroll down for the latest news of the release date.
The release of Blender 3.0, this year's milestone update to the open-source 3D software, is being postponed from August to "late October" December 2021.
The delay, proposed by Blender Foundation chairman Ton Roosendaal, is being brought in to enable in-person workshops with core contributors when coronavirus travel restrictions ease.
The release now looks likely to take place during the online events scheduled to replace this year's Blender Conference, and should also feature Cycles X, Blender's much-anticipated new production renderer.
The first of Blender's new two-yearly release cycles
First announced last year, Blender 3.0 will finally bring to an end the 20-year-plus Blender 2.x release cycle, although the change is symbolic as much as structural.
While there are major new features scheduled, including a new asset manager, revamped animation toolset and a USD importer, Blender 3.0 will also move the software to a more conventional two-year release cycle with long-term support versions, reflecting its increasing use in major commercial productions.
Blender 3.0 now due to ship in October 2021
The new release schedule, originally proposed last month, is being brought in to enable in-person meetings between developers.
"In discussions on the coming 3.0 release, I witnessed a need to have a couple of (IRL) workshops with core contributors in order to solve pressing design issues," wrote Roosendaal.
"We have to wrap up 2.8 UI work, review how it went, and fix some things that went bad.
"With the pandemic coming to an end, I think that we should be able to travel and meet again late July or August. Workshops can happen then or in September."
Release should now include the new Cycles X renderer
Although Roosendaal proposed not adding "big new ambitious goals" other than the features already announced, the delay should enable one major upcoming Blender feature to make it into Blender 3.0.
Cycles X, the much-anticipated rewrite of Blender's main production renderer intended to improve performance and viewport interactivity, was originally scheduled for Blender 3.1.

Updated 7 September 2021: Blender development coordinator Dalai Felinto has now confirmed the new release schedule for Blender 3.0, culminating in a stable public release in early December.
Felinto's original post on the Bf-committers mailing list lists the exact date as 1 December 2021, although the online release notes currently have it down as 3 December.

System requirements and release date
Blender 3.0 is due for a stable public release in December 2021. The current stable release, Blender 2.93, is available for Windows 8.1+, macOS 10.13+ and Linux. It's a free download.

Read Ton Roosendaal's proposal to delay the release of Blender 3.0 on the Bf-committers thread
Read more about the new features in Blender 3.0 in the online release notes
(Still a work in progress until the final release)
Tags: 3D modeling, animation, arch viz, architectural vixualization, asset manager, Blender, Blender 3.0, Blender Conference, Cycles X, free, game art, game development, motion graphics, new features, new release date, new release schedule, open source, pose library, release date, release postponed, rendering, system requirements, USD, USD import, vfx, visual effects