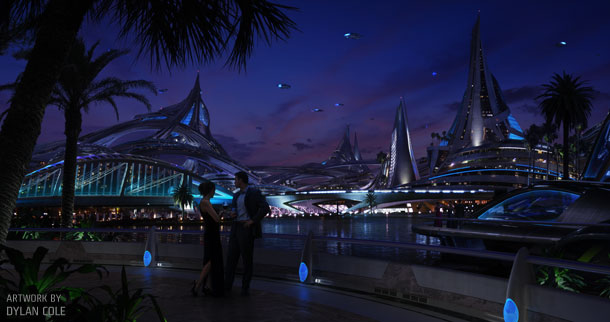 CG Channel is an online destination for entertainment artists. Our mission is to inform, inspire and empower our viewers. For over a decade, CG Channel has served the entertainment production industry with news, features and community services.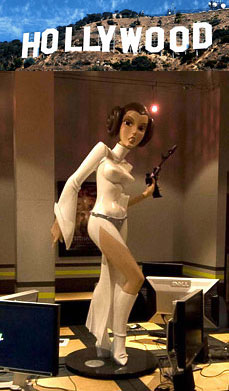 What makes CG Channel different from other sites?
High quality video content – CG Channel features impactful interviews and insights from professional production artists.
Broadcasting worldwide from Hollywood – With access to hundreds of studios and artists, CG Channel has access to some of the best artists and studios for unique, insightful content.
Focus on education and training – CG Channel is part of the Gnomon group of companies, which is focused on inspiring and empowering entertainment production artists. The Gnomon group of companies includes:
Competitions hosted by top-level professionals – CG Channel runs monthly digital art contests hosted by top-level industry professionals, giving an opportunity for developing artists to learn from the pros.
The CG Channel Crew
Jim Thacker

News Editor

Jim probes the darkest recesses of the industry for news to post online each day. Formerly editor of 3D World, he still writes for the magazine each issue in the part of his working day marked 'UK time'. In his previous lives, he has written for T3, Screen International and .net.

Sanaa Khan

Lead Designer / Media Editor

Sanaa is our dedicated creative ninja. Cutting through bad design to bring us the lustrous entrails of high quality web design. Sanaa spends her free time killing zombies and orcs.

Robert Nelms

Digital Video Editor

Guru of all things movie related, Robert creates the bedazzling video content on CG Channel. His expertise in movie-ology makes him a formidable opponent in the game 'Scene It'.
Contributing Editors
Charles "Chuck" Boston

I live, breath, and eat CG, my blood flows through wires and yes I am Ironman but you call me chuckb0t.

Fernando Caire

Gamer, cosplayer, artist, and arch nemesis to Michael Anthony Hall, Fernando spends his days plotting world domination and could have done it by now if he were not so lazy.

Chris Wales

When Chris isn't trying to figure out what's on the lower right of his head shot, he enjoys other things.

Bob Ward

The man the mystery the legend of CG Channel's event coverage expert. Bob Ward is actually Draw Bob backwards… weird.