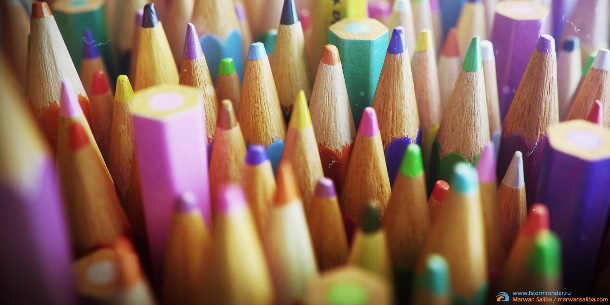 Former OctaneRender developer Andrey Kozlov has released FStormRender for 3ds Max, an interesting new unbiased GPU-accelerated production renderer designed for Nvidia's GeForce gaming GPUs.
A fast, realistic 3ds Max production renderer optimised for GeForce GPUs
In development since June 2015, FStormRender is described by Kozlov as a "very simple, fast and realistic" GPU-based unbiased renderer.
It includes most of the features you'd expect in a production renderer, and offers a good balance between render quality and render time.
Early testers praised the ease of use of its material system, and the "natural-looking camera-like noise" it generates in its rendered output.
It also has a few interesting features, including its own custom BRDF model and a displacement system that doesn't subdivide the original geometry, reducing memory usage and render times.
A built-in scene converter automatically converts scenes from other key third-party 3ds Max renderers, including V-Ray, Corona and OctaneRender.
Specfically recommended for gaming GPUs, not workstation cards
FStormRender also has the unusual distinction of being a production renderer designed for gaming GPUs, rather than their more expensive workstation counterparts.
Kozlov specifically recommends Nvidia's GeForce cards – including the popular new GTX 10xx series – over the firm's Quadro and Tesla workstation GPUs.
FStormRender vs OctaneRender
Kozlov himself comes with a strong record in tools development, having worked on iCube R&D Group's 3ds Max plugins, including MultiScatter and CityTraffic, and on OctaneRender.
The latter led current OctaneRender developer Otoy to take legal action against Kozlov for copyright infringment earlier this year: a claim he rejects in this forum post.
Leading architectural visualisation blogger Ronen Bekerman posted an interesting analysis of the dispute earlier this year, along with his personal thoughts on the two renderers.
The article also provides a good summary of FStormRender's strengths and weaknesses: while the renderer now supports displacement, some of the other limitations identified by Bekerman still hold true.
Those include lack of support for network rendering or render passes, although in his online roadmap, Kozlov says that the latter will be addressed within the next month.
Pricing and availability
FStormRender is available for 3ds Max 2014 to 2017. It's a CUDA 8.0-based application, so you'll need a Nvidia 4xx-series GPU or later to make use of it.
The software is available on a rental-only basis, priced at €20/month. There is a free watermarked version, so you can try before you buy.
However, you will need to be in Europe or one of the countries that made up the USSR to buy it: at the minute, FStormRender isn't on sale in North America or Australasia.
Read more about FStormRender on Andrey Kozlov's website
Tags: 3ds max, Andrey Kozlov, Corona, CUDA, Featured Articles, FStormRender, gaming card, GeForce, GPU-accelerated, GPU-based, iCube R&D Group, legal action, NVIDIA, OctaneRender, Otoy, plugin, price, production renderer, renderer, Scene Converter, unbiased, V-Ray