Monday, June 5th, 2023

Posted by Jim Thacker
Tutorial: Creating assets for game environments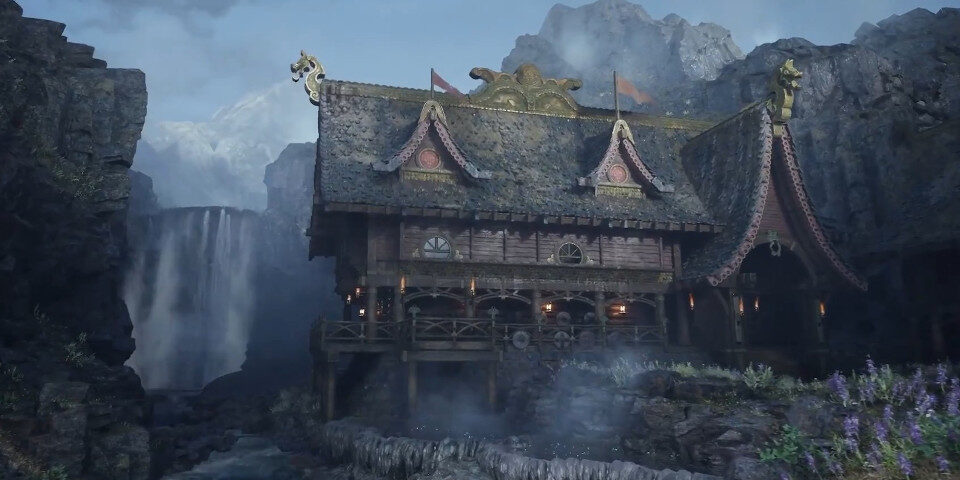 The Gnomon Workshop has released Creating Assets & Architecture for Game Environments, a detailed guide to games environment art workflows recorded by Respawn Entertainment's Giovani Magana.
The workshop, which is aimed at intermediate-level artists, provides over six hours of video training on building assets for an Unreal Engine game evironment using Maya, ZBrush and Substance 3D Painter.
Create architectural and organic assets for an Unreal Engine 5 game environment
In the tutorial, Magana reveals how to create assets for a game environment – a house and the surrounding landscape – in Unreal Engine 5, using an efficient modular workflow.
He begins by sketching initial ideas in Photoshop before building a modular asset kit in Maya and sculpting environment assets like rocks and props in ZBrush.
Topics discussed in the tutorial include tiles, trim sheets, tileable textures and tileable meshes.
Magana concludes by assembling the house and surrounding environment in Unreal Engine, although the focus of the tutorial is the asset build, not the Unreal Engine work itself.
About the artist
Giovani Magana is a senior environment artist at Respawn Entertainment.
He has worked professionally as an environment artist for seven years, at studios including Santa Monica Studio, on projects including God of War Ragnarök and Star Wars Jedi: Survivor.
Price and availability
Creating Assets & Architecture for Game Environments is available via a subscription to The Gnomon Workshop, providing access to over 300 tutorials. Subscriptions cost $54/month or $499/year.
Read more about Creating Assets & Architecture for Game Environments
Full disclosure: CG Channel is owned by Gnomon.