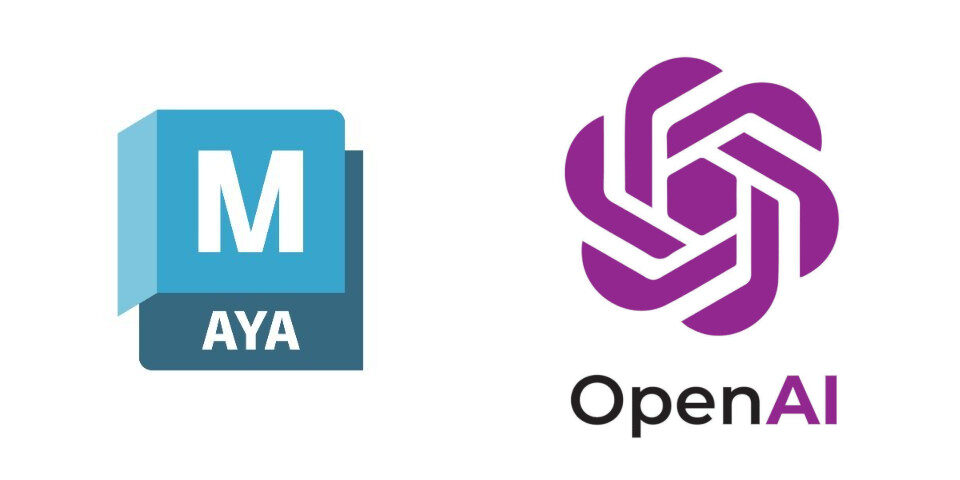 Autodesk has announced Maya Assist, a new AI-powered system for manipulating scenes inside Maya by entering natural language text prompts, rather than by using the standard tools and menu commands.
Described as "a new way of interacting with Maya scene data" using Microsoft's Azure OpenAI Service, Maya Assist enters private beta on 5 April 2022.
Control Maya by entering simple natural language text prompts
At the minute, we don't have much more information on Maya Assist than that.
The examples given in Autodesk's blog post are fairly simple, including entering text prompts to copy an object, increase its size by 25%, or add a camera to a scene.
We've previously covered free third-party tools that integrate OpenAI's ChatGPT into DCC applications like After Effects, Blender, Nuke and Unity that provide similar natural language controls.
All are potentially handy time-savers, but we'd expect Maya Assist to need to be able to handle more complex prompts if it is to be really useful in production.
Price, system requirements and release date
Maya Assist will launch in private beta on 5 April 2022. You can apply for beta program via the link below.
Autodesk hasn't announced any system requirements for Maya Assist beyond those of Maya itself, or said whether it will be included with Maya subscriptions or as an additional commercial service.
Register for the Maya Assist beta program
Tags: AI-based, AI-trained, autodesk, beta, beta program, Maya, Maya Assist, Microsoft Azure, OpenAI, price, release date, system requirements