Monday, April 25th, 2022

Posted by Jim Thacker
Download Alexey Vanzhula's Kitbash for Houdini for free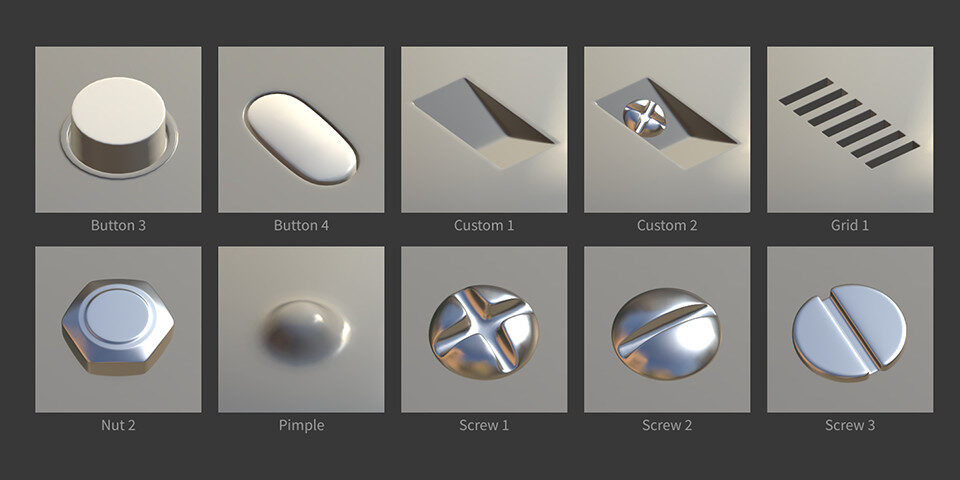 Alexey Vanzhula has released Kitbash for Houdini, a free library of components like nuts, screws and pipes intended to streamline the process of designing complex mechanical models in Houdini.
The library was previously part of Modeler for Houdini, Vanzhula's 3D modelling and retopology toolset, but has been split off into a separate free download with the release of Modeler 2022.
A free library of 3D parts for kitbashing mechanical models inside Houdini
Kitbash for Houdini comprises a library of 3D parts for kitbashing workflows, ranging from simple geometric primitives to common mechanical components like nuts, screws, buttons, pipes and vents.
Users can add the parts to an existing Houdini model simply by selecting polygons on its surface, then double-clicking on the part in the interface, with the software automatically aligning it to the surface.
Users can add their own custom assets to the library in any geometry format that Houdini supports, and can edit the thumbnail icons used for the assets within the interface.
Pricing and system requirements
Kitbash for Houdini is a free download. It can be used on commercial projects.
Modeler 2022 is available for Houdini 18.5. New floating licences cost $100; new Studio licences cost $400.
Download Kitbash for Houdini for free from Alexey Vanzhula's Gumroad store