Insydium has launched Fused: a new bundle deal making all of its Cinema 4D plugins and stock assets available for under $1,000.
The bundle also includes an exclusive new add-on, procedural modelling toolset MeshTools.
Perpetual licences of all of Insydium's Cinema 4D plugins and resources for under $1,000
Fused includes all of Insydium's existing Cinema 4D plugins: particles and multiphysics add-on X-Particles, renderer Cycles 4D, and terrain generator TerraformFX, which the firm acquired this year.
Users also get the firm's Cycles 4D materials packs, a collection of 360-degree HDRI skies, plus all of Insydium's training content.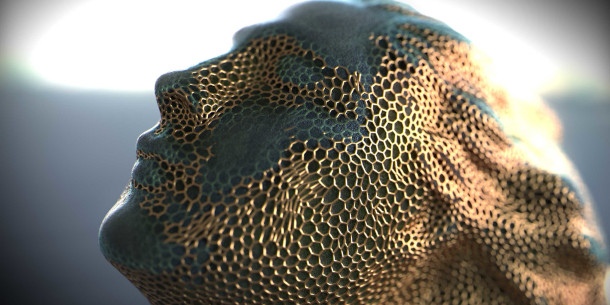 New tool: MeshTools creates complex organic and fractal-like forms
To that, Insydium has added an entirely new product, procedural modelling toolset MeshTools, which is available only through Fused.
The software enables users to stack tools non-destructively in "an almost infinite … number of ways" to create intricate organic or fractal-like forms.
Each mesh tool is a native Cinema 4D generator object, and supports falloffs, fields, shaders, selections and textures to drive the effect.
Pricing and system requirements
Insydium's Cinema 4D plugins run on Windows and macOS. X-Particles, Cycles 4D and MeshTools are compatible with Cinema 4D R19+. Terraform4D is compatible with Cinema 4D R20+.
A perpetual licence of Fused costs $992.80. Subscriptions cost $188.34/quarter or $508.08/year. A six-month subscription to the non-commercial Learning Edition costs $99.28. All prices exclude tax.
Read more about Fused on Insydium's website
Tags: add-on, Cinema 4D, Cycles 4D, Fused, HDRI sky, Insydium, MeshTools, motion graphics, multiphysics, particle simulation, plugin, price, procedural modeling, product bundle, renderer, rendering, stock material, system requirements, TerraformFX, terrain generator, vfx, visual effects, X-Particles