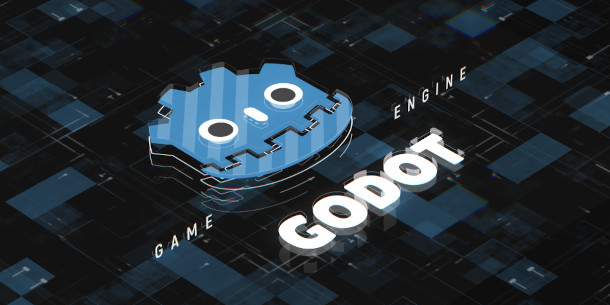 Russian game developer Kefir has awarded the Godot Engine project a $120,000 grant to fund future development of the open-source game engine.
The money will be used by the Godot team to renew its contracts with its existing developers and to "hire more contributors to work on the areas [of the software] which need it most".
Backing the development of open-source alternatives to game engines like Unity
Kefir's donation is the latest example of an interesting new phenomenon: the willingness of commercial production studios to back the development of open-source alternatives to their existing art tools.
In the case of Kefir, that's an alternative to Unity, the game engine it used on its previous titles, including hit mobile survival game Last Day on Earth.
According to a blog post on the Godot Engine website, Kefir is currently using Godot for internal prototypes and is "considering using it more in future".
The largest donation to an open-source art tool from a game developer other than Epic?
The donation follows a $250,000 grant to Godot Engine from Epic Games last year and is, as far as we're aware, the biggest donation to an open-source art tool made by a game developer other than Epic itself.
The previous record was held jointly by Ubisoft and Embark Studios, both of which currently contribute €30,000/year to the Blender Development Fund.
Kefir itself also uses Blender, if the glimpse of the software in the movie the plays in the background of the homepage of its website is any indication.
Money will be used to fund general future development of Godot
Unlike Epic's grant, Kefir's donation doesn't seem to have been earmarked for a particular dev project.
In its blog post, the Godot team says that the money will be used to renew its existing contracts with developers and to fund work "on the areas which need it most".
Current development work includes a long-running project to replace Godot's existing OpenGL ES 3.x rendering backend with one based on the Vulkan API, due to roll out in the upcoming Godot 4.0.
Kefir's own blog post reads, simply: "It's a great pleasure to watch game development tools evolve. We'd like to thank … Godot Engine for creating an engine readily available to everyone who dreams of making games!"
Read more about Kefir's donation to Godot Engine on the Godot blog
Tags: Blender, Blender Development Fund, donation, Embark Studios, Epic MegaGrant, free, game art tool, game development, Game Engine, Godot, Godot Engine, Godot Engine project, grant, Kefir, Last Day on Earth, mobile game development, open source, Ubisoft, Unity