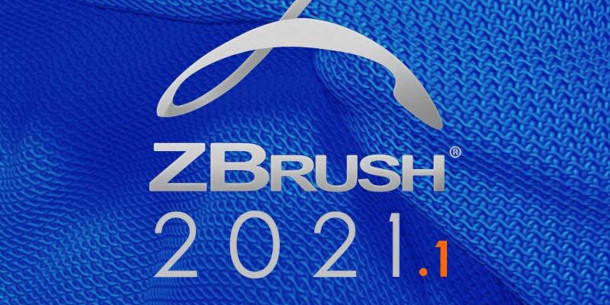 Originally posted on 24 August 2020. Scroll down for updates.
Pixologic has released ZBrush 2021.1, a free bugfix update to the digital sculpting software that enables users to choose the way in which it works with Windows Ink.
The release, which is intended to reduce lag when sculpting on Windows tablets like the Surface Pro, enables users to set the software to handle Windows Ink in the same way as ZBrush 2019, 2020.1.4 or 2021.
The update also includes a number of smaller fixes and workflow improvements, including improved stability for the new TransposeCloth tool added in ZBrush 2021 earlier this month.
You can find a full run-down of the features in ZBrush 2021 – a major update, adding a complete new soft body dynamics system and cloth sculpting toolset – in our original story.

Updated 1 October 2020: Pixologic has released ZBrush 2021.1.2.
Again, it's primarily a bugfix release, but the changelog runs to 25 fixes, and Pixologic describes it as an "important update". As usual, it's free to existing users.

Pricing and system requirements
ZBrush 2021.1.2 is available for 64-bit Windows Vista+ and Mac OS X 10.10+. The update is free to registered users of any previous version of the software.
New perpetual licences cost $895 and subscriptions cost $39.95/month or $179.95 for six months.

Read an overview of the new features in ZBrush 2021.x on Pixologic's website
Tags: bugfix, bugfixes, digital sculpting, free, new features, Pixologic, update, Windows Ink, Windows tablet, ZBrush, ZBrush 2021, ZBrush 2021.1, ZBrush 2021.1.1, ZBrush 2021.1.2