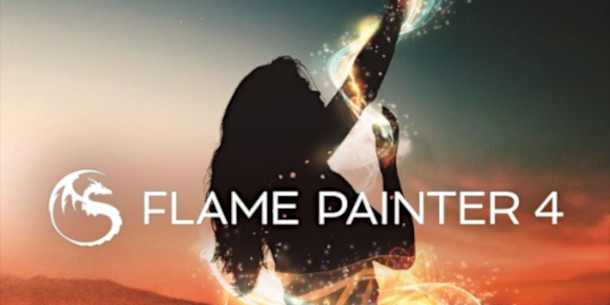 Originally posted on 1 June 2019. Scroll down for news of the commercial release.
Escape Motions has announced Flame Painter 4, its first update to the unique digital painting tool in five years, adding new particle systems, a new Brush Creator panel, and support for symmetry painting.
The new version is due to ship next week.
Paint digital images with an increased range of particle brushes
Flame Painter enables users to create images by painting with particle-based brushes.
Although they are well suited to generating effects like glows and light trails, they can also be used to create a surprisingly wide range of illustrations and concept art.
In Flame Painter 4, the existing Flame, Follow and Ribbon systems have been rewritten to increase user control, including the option to generate either an even fill or continuous or dotted lines.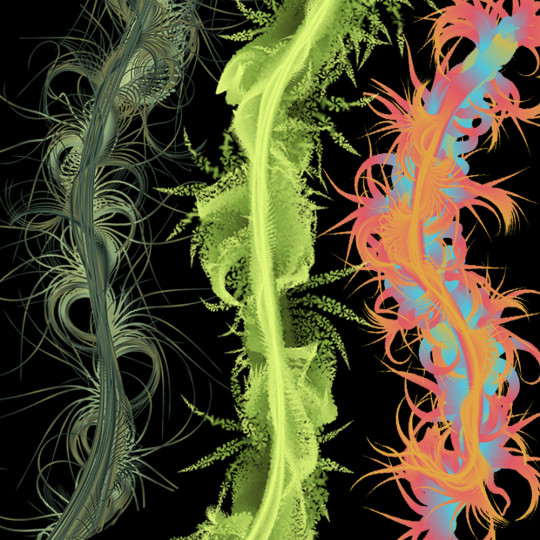 There are also three new particle systems – Linear, Elastic and Fuzzy (pictured above) – capable of generating a range of new effects discussed in this blog post.
The new systems will not form part of the core software, but will be available as paid add-ons.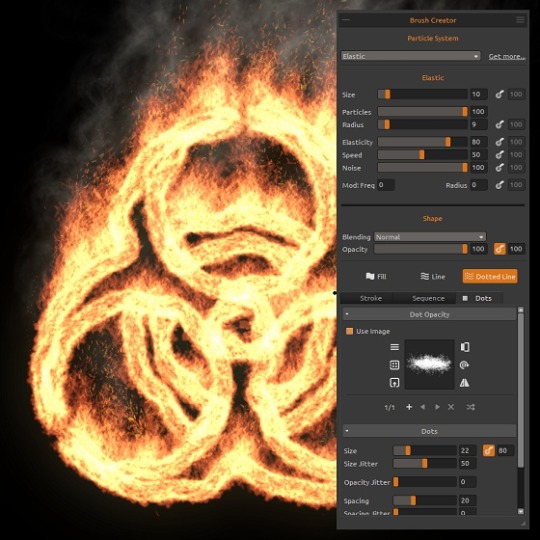 New Brush Creator panel and more standard image-editing tools
Other changes in Flame Painter 4 include a new Brush Creator panel (pictured above), designed for editing more advanced brush properties.
Common properties like size, opacity and blending mode remain editable via the Properties panel.
Other new features include a new symmetry painting mode and the option to import vector paths in SVG format and convert them into brush strokes.
Flame Painter Connect, the Photoshop integration plugin, has also been updated, although the core software also gets new features designed to minimise the need to work in Photoshop, including the option to resize the image or canvas, a new colour picker, and improved selection, fill and transform tools.

Updated 7 June 2019: Flame Painter 4 is now shipping. Escape Motions has discontinued the cut-down $29.99 Personal edition of the software, leaving only the Professional edition.

Pricing and system requirements
Flame Painter 4 is available for Windows 7+ and Mac OS X 10.11+. Flame Painter Connect is compatible with Photoshop CS5 and above.
The MSRP of the full version remains unchanged at $89.99, while the new Linear, Fuzzy and Elastic particle systems cost $19.99 each. Bundle deals are also available.

Read more about the new features in Flame Painter 4 on Escape Motions' blog
Tags: Brush Creator, brush editor, color picker, Concept Art, digital painting, Elastic, Escape Motions, Flame, flame brush, Flame Painter, Flame Painter 4, Flame Painter Connect, follow, fuzzy, illustration, linear, new features, particle brush, particle system, Photoshop, plugin, price, release date, ribbon, SVG, symmetry painting, system requirements, vector path