Sunday, April 14th, 2019

Posted by Jim Thacker
Download 24 free terrain assets and 17 free tree models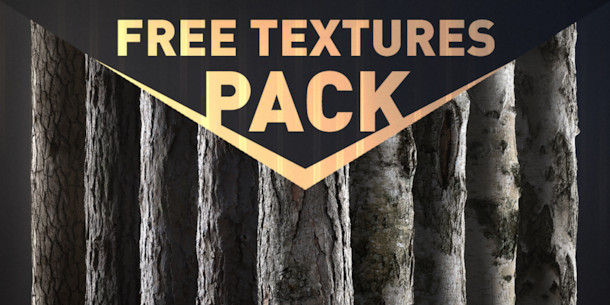 Originally posted on 14 April 2019. Scroll down for details of new free asset packs.
The team behind student movie Alter '49 has released a pack of 10 free tiling bark textures from the project.
The texture sets include diffuse, height, roughness, normal, bump and ambient occlusion maps, and are provided as 24-bit PNG files at 4,096 x 4,096px resolution, under a CC0 licence.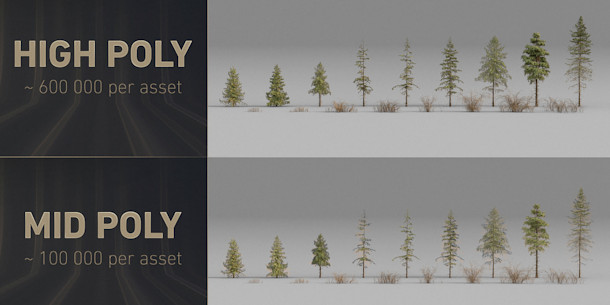 We've featured the textures on our social media feeds before, but the team's Gumroad store now also features a pack of 17 commercial tree and bush models which you can buy for just $1 to support the movie.
They are provided in OBJ format with 4K textures, and come with LOD versions: a mid-poly version at around 100,000 polygons per asset, and a high-poly version at around 600,000 polygons per asset.
Updated 16 April 2019: You can download the tree model pack for free if you follow the link from this post on the Alter '49 Facebook account. Leave a Like while you're at it.
Like the textures, the tree models are provided under a CC0 licence.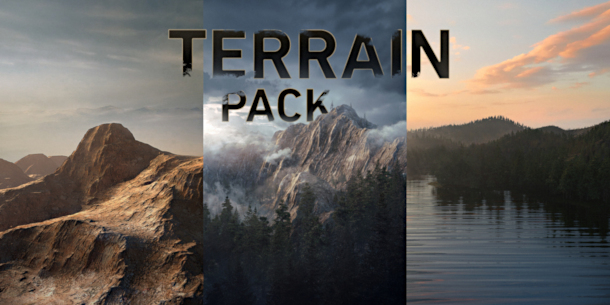 Updated 30 April 2019: The Alter '49 team has released another free asset pack: this time, 24 free terrain assets, including mountain, grassland and canyon environments.
The terrains are provided as 8,192px-width height maps in 16-bit PNG format with accompanying normal maps, and slope and convexity masks, plus tutorials on how to use them in common DCC software.
They don't come with textures, so you'll need to source these yourself: the Alter '49 team recommends scan data from RD-Textures or Megascans. Again, the assets are provided under a CC0 licence.

Visit the Alter '49 Facebook profile
(Includes links to download the asset packs for free)
Buy assets from Alter '49's Gumroad store to support the project