Monday, December 17th, 2018

Posted by Jim Thacker
Motion graphics tools pioneers win Sci-Tech Academy Awards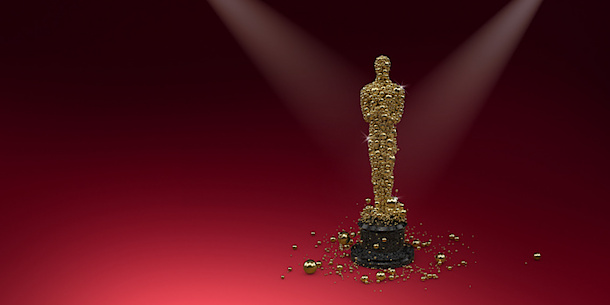 The creators of After Effects and Photoshop have won Scientific and Technical Academy Awards, along with those of roto tool Silhouette and Cinema 4D's MoGraph motion graphics toolset.
Other Sci-Tech awards – the Oscars of the technology world – went to pioneers in the fields of facial performance capture and in the development of subdivision surfaces in 3D modelling.
The physical awards will be presented at a ceremony in Beverly Hills on 9 February 2019.
Original After Effects and Photoshop creators win Academy Plaques
One focus of this year's Sci-Tech Awards was the creation of motion graphics for movie work – primarily title sequences and fantasy UI designs – so most of the key tools in the field feature in the list.
In the case of After Effects, an Academy Plaque goes to one of the software's creators, David Simons, who co-founded its original developer, CoSA, in 1990.
Simons continued to oversee engineering development of After Effects after CoSA was acquired, first by Aldus and then Adobe, and is currently an Adobe Fellow.
His co-recipients of the award are Daniel Wilk, one of CoSA's early hires, and Adobe scientists James Acquavella, Michael Natkin and David Cotter.
The creators of another key Adobe application, Photoshop, also receive Academy Plaques: in this case, original developers Thomas and John Knoll, and subsequent development lead Mark Hamburg.
That Photoshop hadn't previously received an award really surprised us, given its ubiquity in the CG industry, but it's true: John Knoll has won a conventional Oscar in his role as a visual effects supervisor at Industrial Light & Magic (and has been nominated five times more), but it's Thomas Knoll's first Academy Award.
Maxon UK's latest Cinema 4D motion graphics demo reel. Developer Per-Anders Edwards wins an Academy Certificate for his work on the software's MoGraph toolset, originally released in 2006.

Academy Certificates for the creators of Silhoutette and Cinema 4D's MoGraph
Two other important motion graphics tools win awards, in this case Academy Certificates.
Maxon's Per-Anders Edwards – previously a TD and graphic designer – wins for his work in creating Cinema 4D's MoGraph toolset, which the Academy praises for its "fast, non-destructive and intuitive workflow".
In the case of roto and paint tool Silhouette, the award is shared by Paul Miller and Marco Paolini, both partners in its development company, Silhouette FX.
Disney's Medusa facial capture system won an Academy certificate for its creators, while Paul Debevec and Tim Hawkins received their second award for their work on the rival LightStage technology.

New awards for facial performance capture originators
Other Sci-Tech Awards go to pioneers in the field of facial performance capture.
Paul Debevec and Tim Hawkins both win their second award for their work with the LightStage facial capture technology, developed by UCL's Institute for Creative Technologies and later commercialised by Otoy.
This time, the award is for the invention of Polarized Spherical Gradient Illumination, described as "a breakthrough … allowing shape and reflectance capture of an actor's face with sub-millimeter detail".
Xueming Yu wins for his work on the Light Stage X system, developed at the turn of this decade, and described as "the keystone of the method's evolution into a production system".
Disney's Medusa performance capture system, developed by Disney Research Zurich, also nets an award for key researchers Thabo Beeler, Derek Bradley, Bernd Bickel and Markus Gross.
Subdivision surface pioneers get an upgraded award
Going further back into graphics history, Pixar co-founder Ed Catmull wins his second Sci-Tech Award for the original concept for subdivision surfaces, along with Pixar's Tony DeRose and Jos Stam, then at Alias, for their role in developing them as a practical modelling technology.
The trio won an Academy certificate for the work at the 2005 awards, so but this time round, they get the full Academy plaque.
Charles Loop, now principal research scientist at Nvidia, gets his first Academy certificate for his Master's thesis, Smooth Subdivision Surfaces Based on Triangles, and for his subsequent work in the field.

Read the full list of winners for 2019's Scientific and Technical Academy Awards