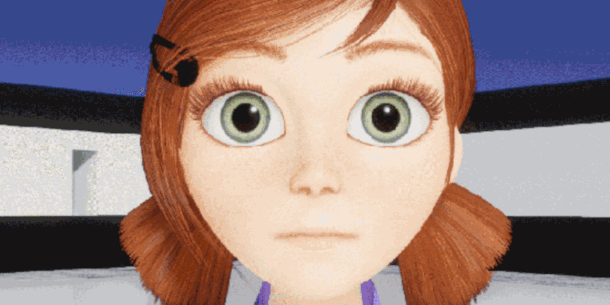 Amazon has released Lumberyard 1.14, the latest beta of the game engine and development environment, adding support for morph targets in the EMotion FX animation editor and new wind and cloud systems.
Support for blendshape animation, new wind and cloud components
For artists, the major change in version 1.14 will probably be support for morph targets in Lumberyard's EMotion FX animation editor.
As well as providing a standard workflow for facial animation, blendshape support provides artists with new ways to correct skinning artefacts in full-body animations, or to animate deformation of clothing.
The update also adds several new Component Entities, Lumberyard's system or readymade modular game components, including wind and force volumes and a volumetric cloud system.
New visual scripting features, plus support for Visual Studio 2017
Programmers get new features in Script Canvas, Lumberyard's visual scripting system, including a new variable manager pane, the option to bookmark points on the graph, and a batch conversion tool for scripts.
The update also adds support for Visual Studio 2017, the latest version of Microsoft's IDE, plus a range of smaller features that you can find via the link below.
Availability and system requirements
Lumberyard 1.14 is available now. The editor runs on Windows 7 and above.
The engine is free to use for developing offline and local multiplayer games, including source code access; online games must use Amazon Web Services, charged at Amazon's standard AWS rates.

Read a full list of new features in Lumberyard 1.14 in the online changelog
Visit the Lumberyard product website
Tags: Amazon, blendshape, Character Animation, cloud system, Component Entitiy, EMotion FX, facial animation, force volume, free, game development environment, Game Engine, Lumberyard, Lumberyard 1.14, morph target, new features, price, Script Canvas, visual scripting, Visual Studio, Visual Studio 2017, wind volume