Sunday, February 12th, 2017

Posted by Jim Thacker
Download Kungfujackrabbit Studio's 12 free Arnold shaders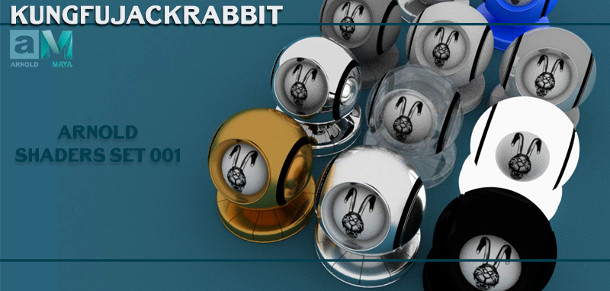 Kungfujackrabbit Studio – aka 3D artist Garry Lewis – has released a set of 12 free Arnold shaders. The set, which includes metals, plastics and glass, is licensed for commercial use.
The shaders have been developed for use with Maya 2017 and come with a Maya test scene with lighting already set up. Windows users get the files packaged as an installer; for Mac users, they're a manual install.
Lewis also has a range of commercial packs of HDRIs and ZBrush brushes available via his Gumroad store.

Download Kungfujackrabbit Studio's free Arnold shaders via Gumroad
(Enter a figure of $0 to get the files free, or make a voluntary donation)