Wednesday, January 11th, 2017

Posted by Jim Thacker
Gnomon to launch its first ever BFA degree program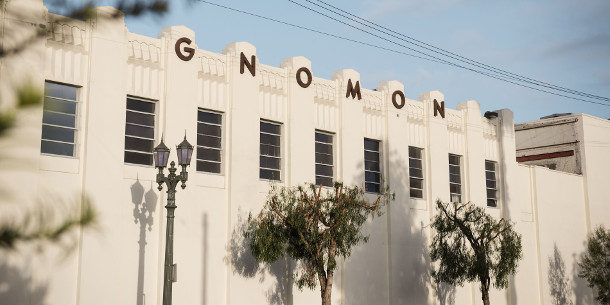 Gnomon – School of Visual Effects, Games and Animation has announced that it is to launch its first accredited baccalaureate degree program, a Bachelor of Fine Arts in Digital Production.
The announcement makes Gnomon's internationally respected training available as part of a four-year BFA degree, as well as its existing short courses and two and three-year programs.
Making Gnomon's industry-proven training available as a BFA degree
Since its foundation in 1997, Gnomon has become one of the world's leading CG training institutions.
Described as "the MIT of visual effects" by Fast Company magazine, Gnomon was rated School of the Year in 2015 by the international CG Student Awards, and has an accredited graduate placement rate of 96%.
The new BFA program builds on Gnomon's existing vocational programs and is designed to produce "production-ready artists versed in general academic knowledge, foundational arts and production skills".
The curriculum will cover all aspects of a 3D generalist skill set, providing an in-depth understanding of the 3D production pipeline, and a strong foundation in both visual arts and general education.
"We are extremely proud that … we have been able to design a degree that maintains Gnomon's standard of industry-specific education while providing our students with an additional tool to help with the launch of their careers," commented Alex Alvarez, Gnomon's founder and CEO.
Pricing and application details
Gnomon is currently accepting applications for the BFA degree and will officially launch the program in Fall 2017. It is currently only open to US residents.
You can see a full breakdown of the BFA curriculum on the school's website, along with a comparison table with the existing two and three-year certificate programs.
The cost of training per term comes in at $5,797 to $9,486, slightly lower than the full two-year and three-year programs, and financial aid is available to students who qualify.

Read Gnomon's full announcement of its new BFA in Digital Production
(Includes contact details for further enquiries)
Read more about the training offered by the BFA program

Full disclosure: CG Channel is owned by Gnomon – School of Visual Effects, Games and Animation.