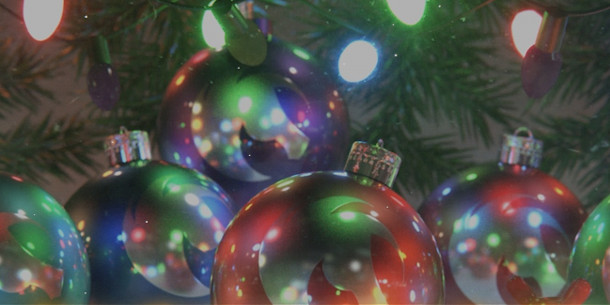 Main image: RandomControl

Although it can't rival the Black Friday and Cyber Monday sales, Christmas brings its own share of bargains for artists hoping to pick up CG software at good prices.
Below, we've rounded up our pick of this year's seasonal offers, including deals on 3D-Coat, Arion, Mari, Modo and Xfrog, complete with discount codes.
If you're reading this after Christmas Day itself, it's still worth scrolling down: some of the offers run until January 2017. The exact cut-off times will vary according to which time zone you're in.
Christmas and New Year offers
Who: ActionVFX
What: All products (stock effects footage)
When: 'Holiday sale'
Discount: 30% – use code HOLIDAY30
Save 30% on Action VFX stock footage
Who: CGTrader
What: Selected products (3D models)
When: Until 31 December
Discount: 50%
Save 50% on CGTrader models
Who: Chocofur
What: 3D models, Blender shaders
When: 25 November to 25 December
Discount: 30% – use code XMAS (Subscribers get a 60% discount)
Save up to 60% on Chocofur products
Who: DAZ 3D
What: Selected products (DAZ Studio and Poser assets)
When: Until 25 December
Discount: Up to 70% (look for listings for the 'Amazing week before Christmas holiday sale')
Save up to 70% on DAZ assets
Who: Escape Motions
What: Digital painting software (Rebelle, Flame Painter, Amberlight)
When: Until 25 December
Discount: 20%
Save 20% on Rebelle, Flame Painter and Amberlight
Who: The Foundry
What: Modo, Mari and add-ons
When: Until 31 December
Discount: 25%
Save 25% on Modo and Mari
Who: Pilgway
What: 3D-Coat
When: Until 9 January 2017
Discount: Up to 26%
Save up to 26% on 3D-Coat
Who: Random Control
What: All software (Arion, ArionFX: all host platforms)
When: Until 2 January 2017
Discount: 25% – use code XMAS2016
Save 25% on Arion and ArionFX
Who: Xfrog
What: All products (Xfrog, XfrogPlants)
When: Until 28 December
Discount: 50%
Save 50% on Xfrog and XfrogPlants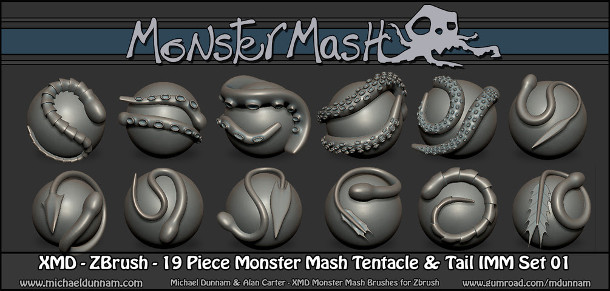 Free downloads
Who: The Project Dogwaffle Team
What: Particle 9
When: Until 25 December
Download digital painting software Particle 9 for free
Who: XMD
What: Monster Mash 01 – IMM Tentacle & Tail set of custom ZBrush brushes
When: 'Christmas sale'
More details: Download includes a voucher to get lifetime membership of XMD for $20
Download XMD's Monster Mash 01 – IMM Tentacle & Tail ZBrush brushes for free
Tags: 2016, 3d character, 3D model, 3D-Coat, Action VFX, Amberlight, Arion, ArionFX, cg, CGTrader, character, Chocofur, DAZ 3D, DAZ Studio, digital painting, discount, discount code, Escape Motions, figure, Flame Painter, free, Mari, models, modo, offer, particle, Pilgway, plant model, plugins, Poser, practical effects, Project Dogwaffle, RandomControl, Rebelle, sale, software, stock footage, texture, textures, The Foundry, Xfrog, XfrogPlants, XMD, ZBrush brushes