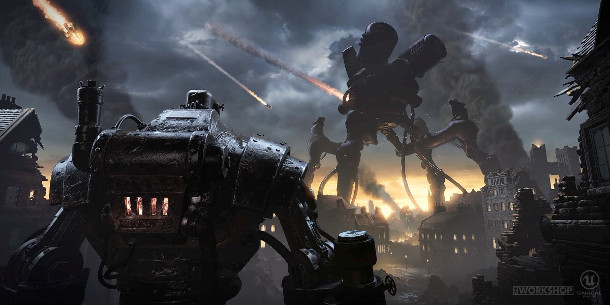 Gnomon School of Visual Effects has announced Designing 3D Characters for Games: a free presentation and live Q&A with Riot Games senior 3D artist Gary Huang this Wednesday, 16 December.
Insight and inspiration for budding games artists
Over the course of the two-hour session, Huang will discuss his thought processes and techniques for creating characters for AAA games, focusing on three pieces from his portfolio.
The work features a mixture of organic and hard-surface techniques, and includes a piece created for real-time cinematics in Unreal Engine.
Huang will also discuss his career, which also includes work for Activision, Bungie, NCSOFT, Sony Computer Entertainment and The Workshop Entertainment, and his advice for artists hoping to follow in his footsteps.
Free to attend, but register in advance, or watch online
Designing 3D Characters for Games takes place on Wednesday 16 December at Gnomon's Hollywood campus, from 7.30-9.30pm. Entry is free, but you'll need to register online, and seating is first-come-first-served.
If you can't make it to LA in person, you can also watch the session on Gnomon's livestream.
Read more about Designing 3D Characters for Games on Gnomon's website
(Includes link to register for the session)
Watch the livestream of Designing 3D Characters for Games


Full disclosure: CG Channel is owned by the Gnomon School of Visual Effects
Tags: careers advice, character design, character modeling, Designing 3D Characters for Games, event, free, games art, Gary Huang, Gnomon, livestream, presentation, Riot Games, techniques, The Gnomon School of Visual Effects, watch online, workflow