Wednesday, April 29th, 2015

Posted by Jim Thacker
Three great tips for creating better creature concepts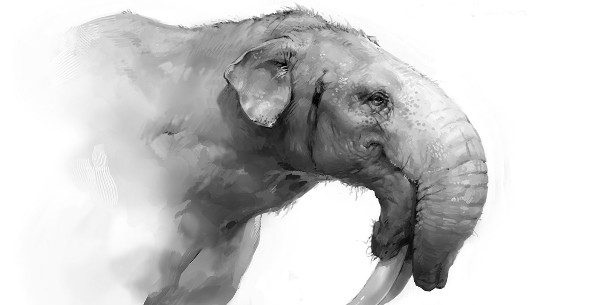 This weekend, Gnomon plays host to Animal: a series of free artist talks in aid of the California Wildlife Center. To mark the occasion, we asked three of the contributors for their tips on creating better animal concept art.
The secret of creating believable fantasy creatures is to study real ones – a fact celebrated by Animal, a free event at the Gnomon School of Visual Effects that unites the worlds of concept art and nature conservation.
From 2-3 May 2015, visitors to Gnomon's Hollywood HQ will be able to hear leading creature designers and concept artists, including Neville Page, Terryl Whitlatch and David Meng, explaining their working methods.
Donations raised at the event will go to the California Wildlife Center.
Learning from nature
"As a creature designer, I've been studying human and animal anatomy for years, only to come to the conclusion that there are far more similarities between man and animal then there are differences," said artist Jerad Marantz, whose own work includes concepts for Rise of the Planet of the Apes.
"It's an honor to be a part of this benefit for the California Wildlife Center. It's very important to acknowledge and protect these amazing creatures we share the planet with."
In the run-up to Animal, we asked Jerad and fellow artists Laurel Austin and Manny Carrasco to distil the lessons that can be learned by observing real animals into their tips for creating great creature concept art.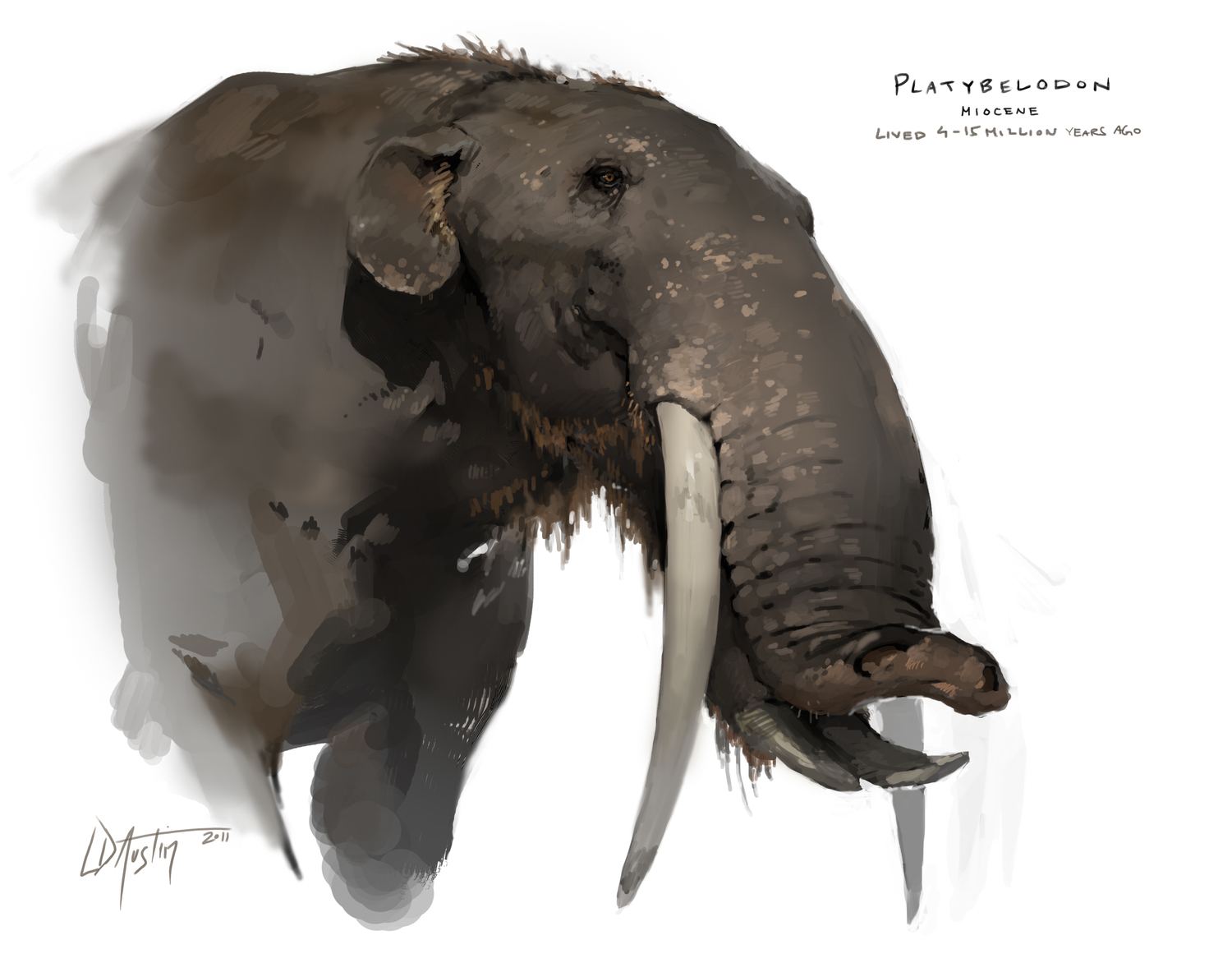 1. If you don't geek out over animals, hang out with animal geeks
We all tend to be best at painting what we can get geeked up about. As an art student, I was a biology geek, so my paintings of characters and creatures tended to be my best work. At the time, my environments and tech concepts left a lot to be desired. I just didn't like them as much as creatures.
But it is possible to gain the interests that will help you be successful in other areas. By getting a bit more knowledge, you can see how the new subject relates to things you already are interested in.
If you aren't naturally into animals, documentaries, natural history museums and zoos are a good start, especially ones that focus on unusual topics or specific regions that don't get a lot of attention.
However, I've found the best resources are other artists – the ones that get really geeky about whatever you want to learn – because they're coming at the subject from the same angle as you.
With animals, they'll be able to tell you about bizarre species you've never heard of (like the thick-billed raven, the fossa or the saiga antelope). If they find them interesting, there's a pretty good chance you will too.

Laurel Austin is senior illustrator II at Blizzard Entertainment, having spent her early career at Splash Damage, where she worked on Brink. She was principal artist on Blizzard's recent online lore series, Lords of War, and regularly creates illustrations and concepts for their many worlds. Visit Laurel Austin's website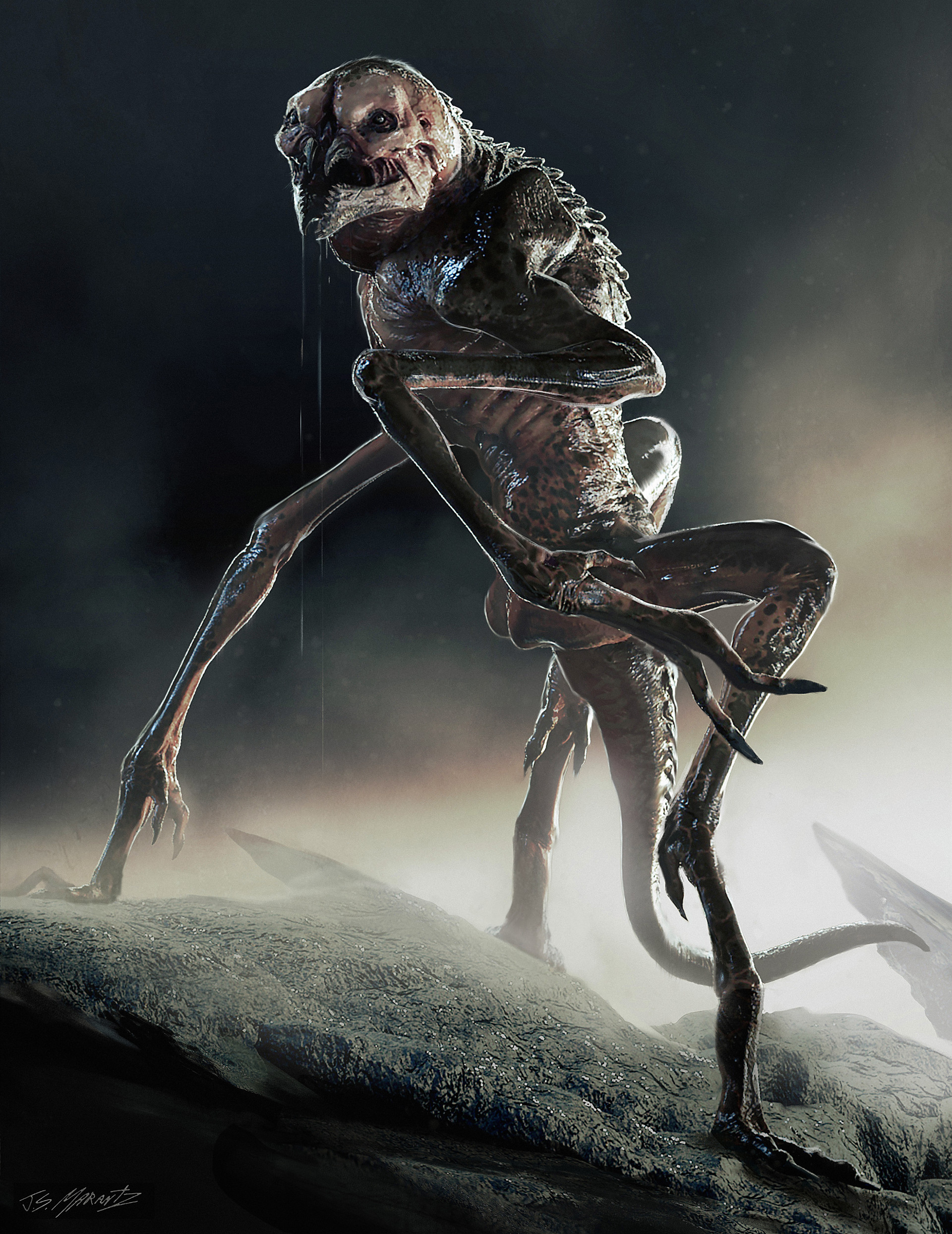 2. Reference animal antomy studies, not just photos
The best piece of advice I can give an artist wanting to study creature design is to study the real world. Before I start any project the first thing I do is I gather reference. I go online and I find images of real animals to incorporate into my work. When coming up with any creature concept the goal is always to create something that looks like it could exist, and the best way to do that is to ground the concept in reality.
I not only include photos in the collage of reference material I create, but anatomy studies and images of skeletons. It's very important when designing a creature that you think of it from the inside out. Your understanding of anatomy must be solid in order to create a realistic design.

Jerad Marantz is a freelance concept artist and character designer. His movie credits include Batman vs. Superman, Guardians of the Galaxy, The Amazing Spider-Man 1 and 2, Rise of the Planet of the Apes and Noah. He was lead designer on Clash of the Titans and Sucker Punch. Visit Jerad Marantz's blog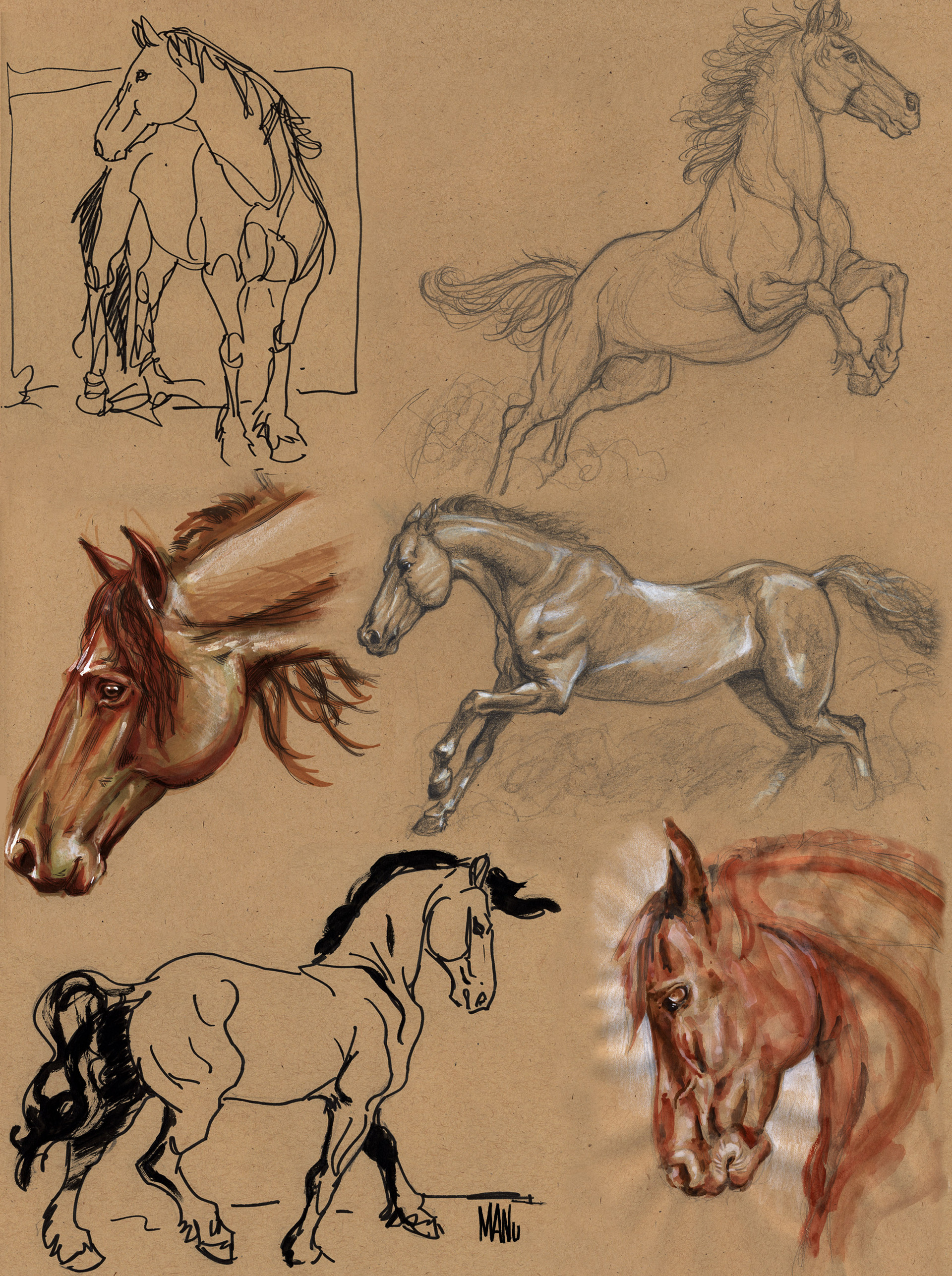 3. Do quick sketches to explore animal behaviour
As well as still images, study videos of real-world animals to see their behaviour. Sketch them several times. Don't worry if the drawings are accurate: focus on the shapes and gestures.
Details aren't important at the beginning, so be comfortable and don't let the complexity of the creature overtake you. Just have fun and let the task do its job of making you a better artist and observer.

Manny Carrasco has over 25 years' experience as an animator and concept artist. His traditional artwork centers around birds and mammals in their natural surroundings. As a Master Falconer, he has traveled around the globe doing talks about raptors and participating in art workshops. Visit Manny Carrasco's website
Visit Gnomon's free Animal art event
You can see Jerad, Laurel and Manny discuss their work in more detail at the Gnomon School of Visual Effects in Hollywood this weekend. Artist talks run throughout the day on Saturday 2 May and Sunday 3 May 2015.
The nearby Gnomon Gallery plays host to an exhibition of the speakers' art, with an opening reception from 8-11pm on Friday 1 May. Entry to both events is free, but seating is available on a first-come, first-served basis.
Read more about Animal art talks and gallery show on Gnomon's website
(Includes links to register for the event and directions to the venue)
Can't make it to Hollywood? Watch the livestream of the sessions
Full disclosure: CG Channel is owned by the Gnomon School of Visual Effects.