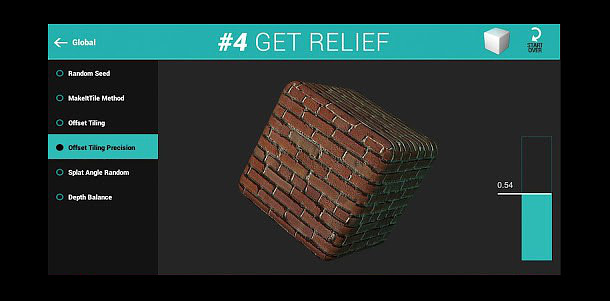 Allegorithmic has released B2M Lite: a free version of its B2M app for creating texture maps on iOS and Android devices. The app is capable of creating a range of maps, including diffuse, normal, specular and height.
Both apps can convert images captured on the device into tiling maps, preview the results in 3D, then export the presets by email so that work can be continued on the desktop in Bitmap2Material, the apps' parent product.
The Lite version is limited to an input and output resolution of 512×512 pixels, so you might get some usable work out if it if you work in mobile games: otherwise, it's more of a taster for the paid version.
B2M Lite is available now via iTunes and Google Play. You'll need iOS 4.3+ or Android 2.0.1+. The commercial version of the app costs $5.99.
Download B2M Lite from iTunes (Commercial version is here.)
Download B2M Lite from Google Play (commercial version is here.)

Read more about Bitmap2Material on the Allegorithmic website
Tags: Allegorithmic, Android, app, B2M, B2M Lite, bump, diffuse, free, games, iOS, iPad, iPhone, mobile, normal, specular, tablet, texture map, texturing