Friday, November 1st, 2013

Posted by Jim Thacker
MARA3D releases Mara Monsters for iOS and Android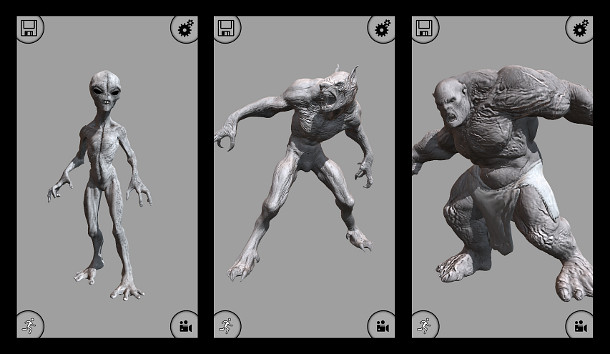 Monsters are people too, right? Animation reference app maker MARA3D certainly thinks so: its latest release, Mara Monsters, enables you to check whether your mythical beasts have… er, accurate anatomy.
The app includes five monster models – alien, werewolf, demon, troll and mutant – each of which comes in two set poses. Like all of MARA3D's apps, touchscreen controls rotate or zoom the camera, or change the lighting angle.
Mara Monsters is available now for Android 2.0.1 and above and iOS 4.3 and above. The app is currently free as a Halloween promotion. A 'Lite' version for lower-end devices is also in development.
Download Mara Monsters from the Apple App Store
Download Mara Monsters from Google Play
Read more about MARA3D's other apps on the developer's website