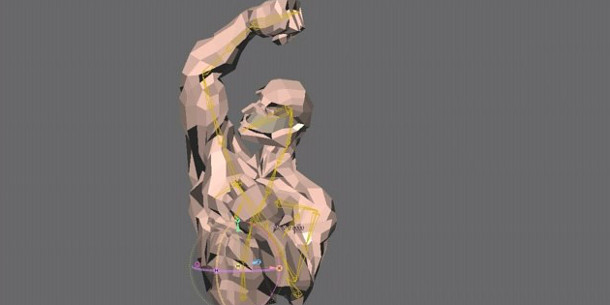 messiahStudio 6's new Metamation Multi Mesh feature enables animators to work on a low-resolution cage, then progressively increase the resolution of the mesh to add soft bodies and displacements.
Originally posted on 3 April. Scroll down for updates.
pmG has released messiahStudio 6, the latest update to its rigging, animation and rendering package.
Although the software doesn't get a lot of mainstream press, it is used on a number of indie projects, and retains a cult following, particularly in the LightWave and modo communities
New hair and rendering features
The hair system gets the largest number of updates, with new options for controlling the placement and styling of hairs; and a new light cache to speed up hair rendering in scenes that use GI.
The rendering system itself gets a few updates and fixes, including support for 64-bit PNGs and a reduction in noise when rendering with GI.
There is also a nifty-sounding Metamation Multi Mesh feature, described as 'stackable subdivision'.
According to the description, users can animate on a low-res cage, increase the resolution to add effects like soft bodies, then increase the resolution once more to paint displacements and render.
The other new features are generally smaller, though there are a few that it's surprising weren't there already, such as support for proxy objects and angle snapping.
There are also a number of bugfixes, including those for tools broken by version 5, such as Metamation itself.
Platforms and pricing
messiahStudio 6 is available now for Windows and Linux*. The Pro edition has a SRP of $1,195, but pmG is running a phased launch discount with prices starting at $299, then rising gradually over time.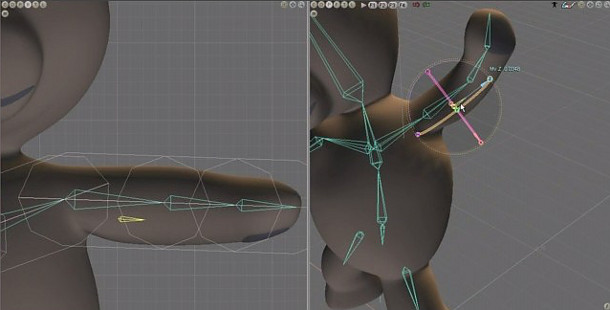 Updated 17 April: pmG has now issued an official news release confirming that messiahStudio 6 is shipping.
Most of the announcement covers tools listed above, but there is one interesting new feature that didn't have a demo video at the time of the original story.
Skelevision is described as "an interactive rigging view that allows you to see the effect of bones and adjust settings, viewing the results on your animated version, in real time".
As a bonus, a thread on the forum reveals that the developers originally considered naming the new feature 'Skeletor', but were presumably dissuaded by the thought of Mattel's ever-forgiving lawyers. Boo.
Watch demo videos for the new features in messiahStudio 6
Visit the new features forum on Setup Tab
*There is a Mac version, but it only runs on OS X 10.5 and 10.6, so it's more or less defunct.
Tags: animation, GI, hair, LightWave, messiahStudio, messiahStudio 6, Metamation Multi Mesh, modo, new features, pmG, pmG Worldwide, Project Messiah Group, rendering, rigging, subdivision