Thursday, November 10th, 2011

Posted by Jim Thacker
Q&A: Kratos character animator Bruno Velazquez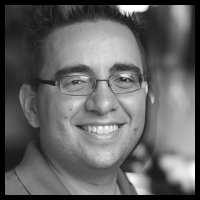 Bruno Velazquez began his career in videogames in 2002. Having graduated from the California Institute of the Arts with a Bachelor's degree in art, he managed to combine his twin passions for animation and gaming, working on PlayStation 2 titles including Mortal Kombat: Shaolin Monks and God of War II – in which he first got to work on Kratos, the series' legendary antihero.
Over the past nine years, Bruno has worked with some very talented teams at Midway Games and Sony Computer Entertainment. His latest game credit was Lead Game Animator of God of War 3, which was released in 2010 for PlayStation 3. He is currently the Lead Game Animator for an unannounced Sony Santa Monica project.
In his session for the Gnomon School of Visual Effects' online masterclasses, which goes out from 5-19 December, Bruno brings draws on that experience as he reveals how to create compelling combat animations.
Combat animation is a key component of all popular action and fighting games. Over the course of two hours, Bruno will discuss the differences between combat and cinematic animation, explore how to balance gameplay against the need to create the most powerful and dynamic animations possible – and explain why the key to success is working closely with your game designers.
The class will analyze a set of animation samples using Maya, and provide practical tips on timing and posing.
We caught up with Bruno to find out more about the class, ask his advice for young animators – and find out what it feels to be the person responsible for bringing Kratos to ass-kicking, face-pummeling, head-ripping life.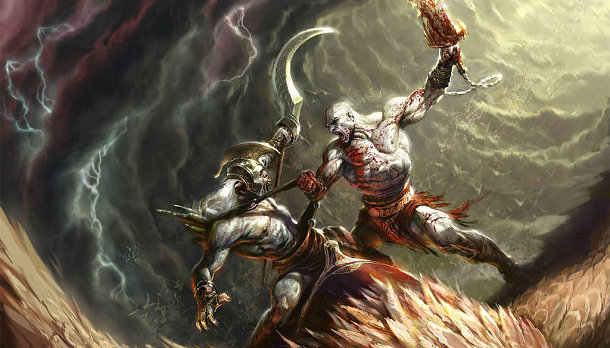 CG Channel: If you had to sum up the class in five words, what would those five words be?
Bruno Velazquez: "Power drives combat animation forward."
CGC: And what single thing do you most hope that people remember after finishing it?
BV: I hope they have an understanding of what components must be present in solid games combat animation. Games animation presents challenges that differ from other media – and demands its own unique approaches.
http://www.youtube.com/watch?v=Rs5rLbu3GDY
The official God of War 3 launch trailer. Cinematic and in-game combat animation present subtly different challenges, as Bruno reveals in his upcoming Gnomon School of Visual Effects Master Class.
CGC: Let's talk about some of those challenges. First of all, what's the secret of a really great combat move?
BV: There are a number of components, but if I had to pick one I would say power. If you know where the power in a move is coming from and understand how it is released, the rest of if all falls into place.
CGC: Animators often talk about conveying a character's personality through the way they walk. Can you do the same thing with the way they fight?
BV: No matter what action is being performed, the opportunity to convey the character's personality is always present. It can make a huge difference if someone sneaks up and backstabs someone else instead of facing them from the front, just as it can make a huge difference which character 'shot first'.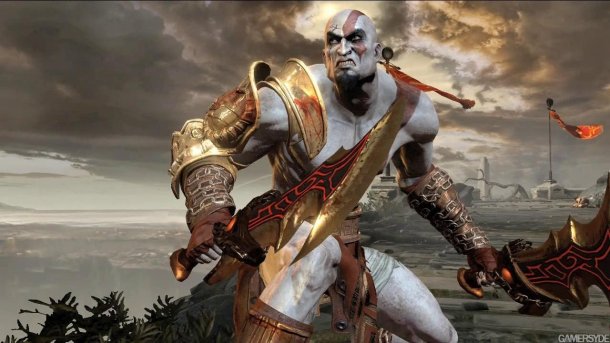 Kratos in unusually pensive mood in God of War 3: "I often wonder if people think we're a bit out of our minds," says Bruno. "But we spend so much time releasing anger through Kratos, it serves as therapy."
CGC: What one piece of advice would you give to a young artist hoping to become a character animator?
BV: Do as much figure drawing as possible. Not only will you build up an invaluable mental library of poses, it's vital to understand the shifting of weight in the human body.
CGC: Games artists work long hours, particularly at crunch times. What part of the job makes all that hard work worthwhile for you?
BV: When all the pieces of the puzzle come together: seeing the character that I animated moving and interacting in a virtual world, and at the same time seeing the person holding the controller reacting in the real world. That interaction is what makes games unique. Working on a character such as Kratos doesn't hurt either!
CGC: Speaking of which… working the God of War titles must get pretty intense. After a hard day animating Kratos ripping someone else's head off, do you ever long just to take up flower arranging?
BV: I often wonder if people who have played the God of War games think that the developers are a bit out of their minds! We're actually very down-to-earth folks at Sony Santa Monica, and once I've finished a day's work, I feel pretty relaxed. I think we spend so much of our time releasing our frustration and anger through Kratos that it serves as therapy.
Visit Bruno Velazquez's blog site
Visit the Gnomon website to enrol for the Master Classes ($295 for all 14 classes)
Full disclosure: CG Channel is owned by the Gnomon School of Visual Effects.