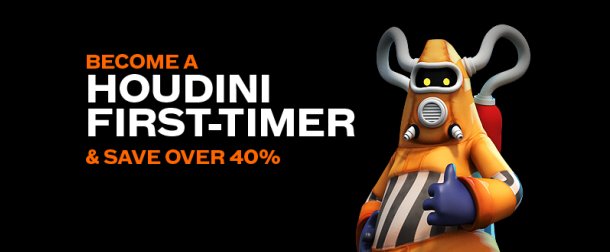 From our 'actually announced a few days ago, but we didn't manage to post it at the time' department'.
Side Effects is giving first-time Houdini users the chance to save over 40% on licences of the software.
The First-Timer promo includes a full workstation or network licence of Houdini Master and one year's subscription, and is available to freelancers or studios who have never used the software commercially before.
(Studios are limited to two licences, incidentally, so you can't just fit out your movie pipeline on the cheap.)
The offer is available on licences of Houdini purchased during October. The company is also running free introductory online webinars throughout the month.
Read full details of the First-Timer promo on the Side Effects site
Tags: discount, First Timer, Houdini, offer, promo, Side Effects Software