Thursday, September 1st, 2011

Posted by Jim Thacker
$10,000 contest launches free version of Lumion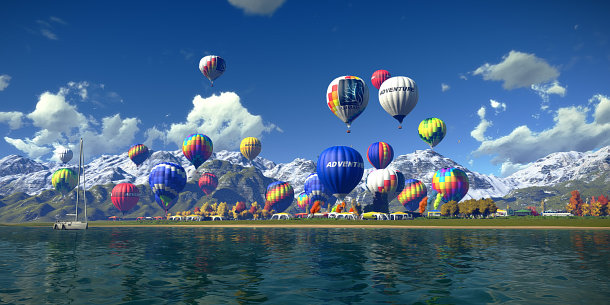 Lift off: Act-3D has launched the new non-commercial version of Lumion with a $10,000 rendering contest.
Act-3D has launched a new free edition of its Lumion real-time rendering software with a $10,000 contest.
The new Lumion Free licence includes all the functionality of the commercial editions, but features restricted model and material libraries. Output is watermarked, and limited to 1920 x 1080 for still images or 720p resolution for animation.
Beyond the need to use Lumion (any version of the software is eligible), the contest has very few entry conditions: create a movie, on any topic, and send in a download link before 1 November 2011.
First prize is $10,000, with runner-up prizes of $2,000 and $1,000. Well worth a shot.