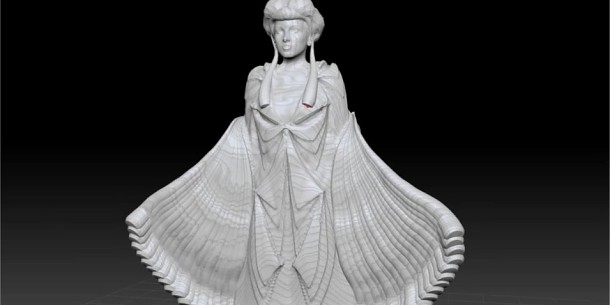 Click here to watch the full video
Pixologic has posted a very cool pre-Siggraph teaser for ZBrush 4R2.
In less than two minutes, the video speeds through a lot of hard-surface modelling, the new LightCap HDR lighting feature, announced in the previous teaser – and what look to be new Boolean tools, an array modifier, and a character sculpting workflow derived from Sculptris.
Full details will be released at Siggraph 2011 later this week, so we won't have long to wait to find out whether those guesses are correct.
Pixologic has confirmed the release date of ZBrush 4R2 as 20 September for both Windows and Mac OS X. The update will be free to registered ZBrush 4 users.
Watch the video on ZBrushCentral
Tags: array, Boolean, free, new features, Pixologic, Sculptris, teaser, update, ZBrush 4R2