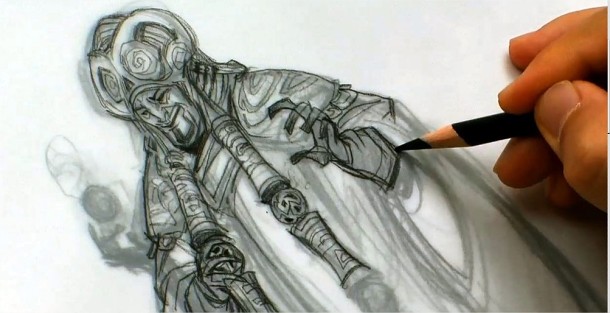 The Gnomon Workshop has released a new training DVD by Rio and Pirates of the Caribbean: The Curse of the Black Pearl concept artist Sang Jun Lee.
Creature and Character Design: Concept Sketching highlights Lee's professional concept design workflow, from the fundamentals of thumbnail drawing techniques to the shaded concept sketch, via final refinements in Adobe Photoshop.
The DVD also covers artistic aspects of the process, such as strengthening silhouette, rhythm, gesture and expression. Lee also touches on the creation of costume design and how that plays into character development.
The training costs $49 as a DVD or digital download.
Buy Creature and Concept Design: Concept Sketching in the CG Channel store
Full disclosure: CG Channel is owned by The Gnomon School of Visual Effects.
Tags: Creature and Concept Design, DVD, Sang Jun Lee, The Gnomon Workshop, Training