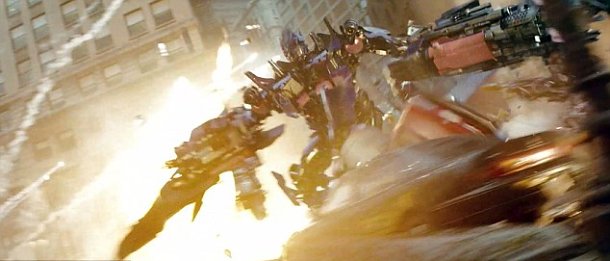 Transformers: Dark of the Moon image courtesy of Paramount.
Yes, we know the Packers triumphed, and Christina Aguilera can't remember the words of the national anthem. But for anyone interested in CG, there was another aspect to Super Bowl XLV: the ads shown during the game.
So for the benefit of non-US readers (or for those who just want to relive the moment), we thought we'd bring you our pick of the day's VFX-heavy work.
With the most talked-about commercials featuring little or no digital work, our pick of the ads is this World of Warcraft-esque Coca-Cola spot. Unpatriotically, the effects were done in the UK, but you can't have everything.

Coca-Cola 'Siege'
Production: Nexus Productions
VFX: Framestore
Among the movie trailers, Captain America: The First Avenger and Kung Fu Panda 2 were pleasant, if not exactly ground-breaking in terms of the bangs and flashes. Better was this teaser for Jon Favreau's Cowboys & Aliens.

Cowboys & Aliens
VFX: Industrial Light & Magic
But best of all, at least in terms of the screen real estate occupied by robot parts, explosions and spaceships, was the new trailer for Transformers: Dark of the Moon, which reportedly cost $100,000 per second to create.
Hail to the new kings of Super Bowl 2011.

Transformers: Dark of the Moon
VFX: Industrial Light & Magic
Disclaimer: this story was compiled from the UK, so we weren't able to watch the entire broadcast.
If you saw a better ad, send your nominations to news@cgchannel.com.
Tags: ads, Coca-Cola, Cowboys & Aliens, Siege, Super Bowl 2011, trailers, Transformers: Dark of the Moon, XIV