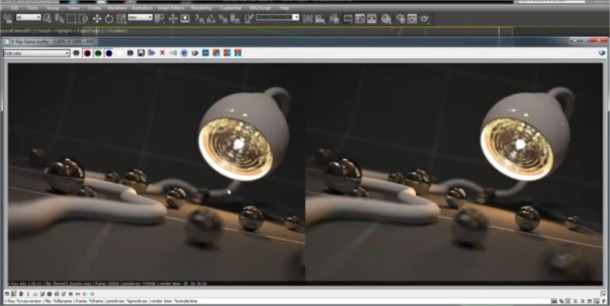 As V-Ray 2.0 for 3ds Max officially begins shipping, the Chaos Group has released a set of ten new videos showing off features of the updated rendering package.
Highlights include the new stereoscopic rig and the Light Select workflow, which enables artists to adjust the contribution of individual lights to a scene without re-rendering, similar to Maxwell Render's Multilight feature.
Other videos show off additions that will be welcome to long-term V-Ray users, including proper dispersion and a new car paint material. All very cool stuff. Check out the videos below.
Interface and general workflow

Stereoscopic rig

Light Select

Dispersion

Car paint material

Lens Effects

MultiSub texture

Distance texture (effects based on distance between scene objects)

Loading tiled OpenEXRs

Lens analysis tool

Tags: car paint, Chaos Group, dispersion, Light Select, new features, stereoscopic rig, V-Ray 2.0, Video Features