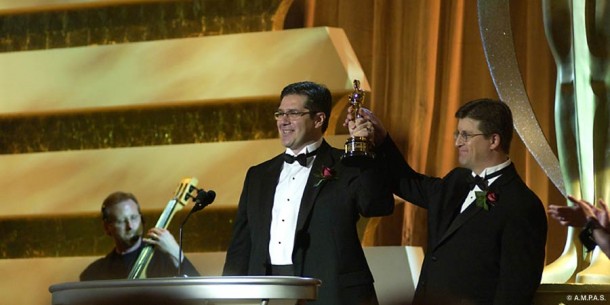 This past Saturday, Doug Walker and his crew were in Los Angeles to receive their very first Oscar for Maya, the first 3D software to receive the prestigious Oscar from the Academy of Motion Picture Arts and Science for its contribution to the arts and science of filmmaking. We had the chance to catch-up with Doug Walker, President and Donna Teggart, Global Communications & Public Relations Manager at Alias|Wavefront.
JEH: How did you first learn about the Oscar?
DW: I actually heard it from Kevin Tureski, General Manager for our entertainment business unit. We got the news just around Christmas, a phone call from the Academy! It was the best Christmas present we could have ever asked for.
JEH: What was your initial reaction?
DW: Ah, it was like winning the Superbowl, we were all elated. To be honored with this award by our peers in the industry, people who have been so much involved in the development of computer graphics and filmmaking in general. We just couldn't have felt happier.
JEH: You've had any sleepless nights?
DW: We've had a few sleepless nights as we've been planning towards this event. I can tell you Saturday Night (the night of the Official Ceremony) was pretty much a sleepless night after we've won the award.
JEH: What do you believe was the key factor for Maya and you guys winning this Oscar?
DW: I think fundamentally, it was our dedication towards pushing the science of computer graphics forward. We are devoted to innovating; committed to working with our customers very closely since 1993 to build Maya, and since '98 when Maya was introduced. The combination of funding innovation at a pace that's ahead of the industry and doing it in a way that it creates significant value for the customers. Those are the really two key things.
DT: Maya has been used so extensively in a great number of films since its release in February of '98. What was important to the Academy is how extensively Maya was used in the large production facilities and filmmaking in general and how we basically revolutionized the way filmmaking and storytelling is conveyed today. It's essentially because of the development of Maya.
JEH: In keeping with the Oscars night tradition, I have to ask you, what did you guys wear at the Oscar?
DW: I was wearing Hugo Boss. We looked great! You know in this industry most days are dress down days and this was really quite a dress-up day. So, all the guys were in Tuxes and women looked lovely in their gowns. It was a tremendous time.
JEH: What's beyond the Oscars now?
DW: Well, we'll keep on innovating; our business plan is reasonably simple. To innovate at a pace that's ahead of the industry and making sure we are doing this with our customers. We are fortunate to have so many long-standing and critical production-level relationships with our large accounts that we are able to share ideas with them, and as long as we continue to pursue our goal, we'll be able to pioneer in a way that will be even more valuable.
JEH: Last time we had the chance to talk was about a year ago, you were going through some rather radical changes. You had just closed the Californian branch of Alias|Wavefront, you had just dropped the price of Maya to under $2,000 (USD), how have things been since then?
DW: It's been absolutely tremendous. The last time we talked, we said we would look at every way we can in putting more money into innovation. One way we could do that was by centralizing all our research in Toronto. We've hired an enormous amount of people since our last conversation. So, we lived-up to that commitment to the marketplace. We also said what we would do is to innovate quickly and we have with 4.5, you'll see a lot of developments in our next release.
JEH: What are some of the hardships or obstacles you had to face through this major transition?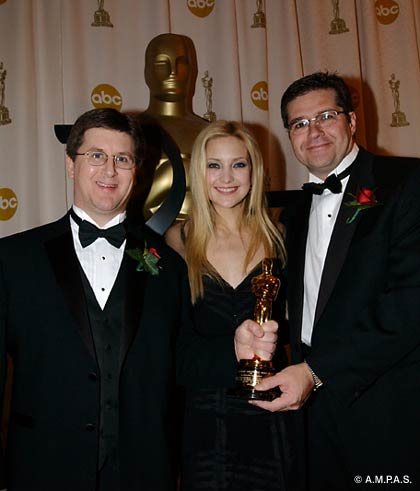 DW: There always are. We had to bring the right people back on board at Alias|Wavefront. But we also spent a lot of time paying attention to what we needed to do to drive the right features in the right releases. We kept people on board for a lot of time. And we offered every programmer a job at Alias|Wavefront in Toronto. So, it was a long transition period to move the offices and all the people to Toronto. It did not interrupt our schedule that much and during that time, we were hiring, so we were doing these two things in parallel. The ability to actually hire and retain the best people in their specific disciplines is incredibly important to your ability to actually innovate and move the technology forward. That's why we are so happy that the strategy around dropping the price and getting a lot more volume to the market is working because it's giving us the revenue streams that we need to keep on the leading edge.
In addition to innovating in our traditional Maya product line, we are also introducing new products such as Sketchbook Pro. It's an artistic drawing tool used for tablet computing. It's being adopted very quickly by OEMs that are building tablet computers. We are going to see a lot of these products on the marketplace.
JEH: What is the perception of the marketplace to this product? Is this yet an other gadget or a tool real people use?
DW: It's an actual tool that people use, however, we will have to wait and see how many Tablet PCs end up being sold. But right now, if you try to order a Tablet PC, it will take about 6 weeks to get one. Most major OEMs say the initial response is about double what they had expected. So, we're hoping it will turn out well.
JEH: What's in the future for Maya?
DW: I can't go into specifics, but we'll keep listening to our customers.
I am very very proud of what Alias|Wavefront has done over the past twelve months with the repricing and all the work we have done to bring Maya to the masses. We have built a much larger community of users for Maya and a much larger community of users who are learning 3D for the first time. We also have over 340,000 copies using Maya PLE out there (Personal Learning Edition). These are just kids and people just getting interested in 3D really starting to learn and interact with us. There is a lot of pride in that for me because people are no longer restricted by the cost of high-end tools.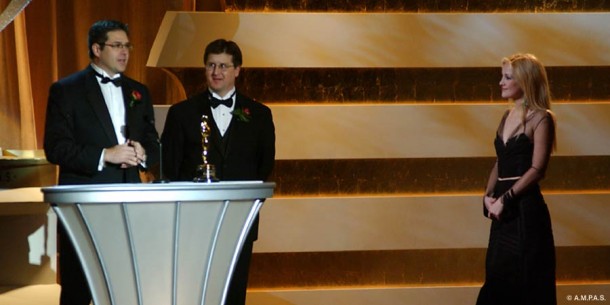 Interview by Jean-Eric Hénault
Editorial contribution by Xen Wildman
Related Links:
Tags: Alias|Wavefront, Doug Walker, Maya, The Oscars