Thursday, January 19th, 2023

Posted by Jim Thacker
Blender gets new Metal viewport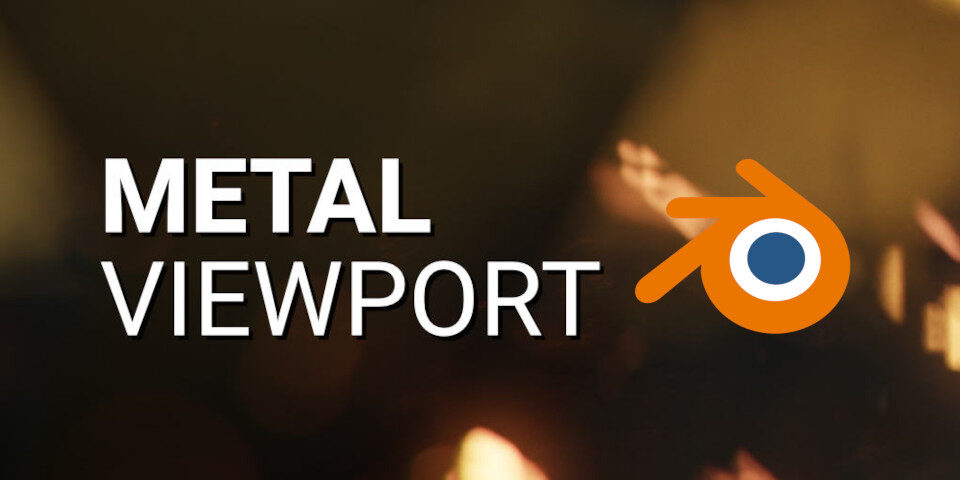 Blender's Metal backend for GPU rendering now supports the open-source 3D software's Eevee renderer, improving viewport performance on current Macs by up to 5x.
The updated backend, which was developed in collaboration with Apple, and which works with AMD, Intel and Apple Silicon processors, will be released in Blender 3.5.
Metal backend now available for GPU rendering via Eevee as well as Cycles
The Metal backend was originally introduced in Blender 3.1, but was initially only available for final-quality rendering using the Cycles renderer.
In Blender 3.5, the backend is also avaiable for viewport rendering via the Eevee real-time renderer.
You can see benchmarks for the new Metal backend in this post on the Blender Developers Blog, conducted on a MacBook Pro laptop with a M1 Max processor.
The increase in frame rate over the existing OpenGL backend varies from scene to scene, and with viewport resolution – it gets smaller as resolution gets higher – but can be as high as 5x.
According to the blog post, the next major development goal is to introduce support for the Metal backend in Blender's real-time compositor, which is currently not available on macOS.
Release date and system requirements
The updated Metal GPU rendering backend is available in Blender 3.5. It is currently available in alpha, with the stable release scheduled for March 2023. It is compatible with Windows 8+, Linux and macOS 10.13+.
Read more about Blender's updated Metal GPU rendering backend on the Blender Developers Blog