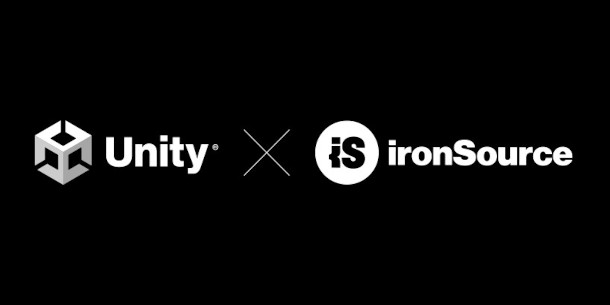 Originally posted on 14 July 2022. The merger has now been completed: scroll down for details.
Unity is to merge with app monetisation platform ironSource in an all-stock deal that values ironSource at $4.4 billion. The deal, which is subject to regulatory approval, is expected to close at the end of 2022.
On completion, ironSource shareholders will own 26.5% of the merged company, although Unity's board of directors has authorised a 24-month share buyback program of up to $2.5 billion.
A merger Unity expects to 'transform' its financial profile
The deal is the latest in a string of Unity buyouts, with firms that the game engine developer has acquired including VFX facility Weta Digital, rigging tools specialist Ziva Dynamics and SpeedTree developer IDV.
ironSource is rather different, since it develops technologies for distributing and monetising mobile apps.
We don't normally write about Unity's buyouts of non-graphics-related companies or the – increasingly large – part of its operations releated to business services, but we thought the news was worth covering.
First, because ironSource is large enough for the deal to be described as a merger, rather than a buyout.
Although Unity is the larger partner – it is currently valued at $11.8 billion, compared to the $4.4 billion valuation the deal places on ironSource – ironSource shareholders will own 26.5% of the merged company.
Unity's board of directors have authorised a 24-month share buyback program of up to $2.5 billion, effective upon closing of the merger, to "reduce dilution caused by the transaction".
And secondly, because the deal comes less than two weeks after Unity laid off 4% of its workforce.
According to the press release announcing the deal, Unity – which currently operates at a loss – expects the deal to "transform [its] financial profile to that of a highly profitable and free cash flow positive company".
Although ironSource has seen its stock value decline this year, and recently reduced its earnings forecast for 2022, it operates in the black.

Updated 8 November 2022: Unity has completed its merger with ironSource, having in the interim rejected a larger takeover bid from rival app monetisation and publishing firm AppLovin.
In a blog post confirming completion of the deal, Unity says that despite a significant part of its business now being app monetisation, developing game development tools "will stay at the heart of what we do".
Unity will also "remain committed to developing features for PCs, consoles and XR" as well as mobile games.

Read Unity's announcement that its merger with ironSource is complete
Read Unity's original announcement of the merger with ironSource on the company's blog

Tags: acquisition, app, AppLovin, business services, buyout, closing date, game development, Game Engine, ironWorks, marketing, merger, monetization, share buyback, takeover, Unity