Sunday, June 28th, 2020

Posted by Jim Thacker
Download Pawel Olas's free packs of PBR leaf textures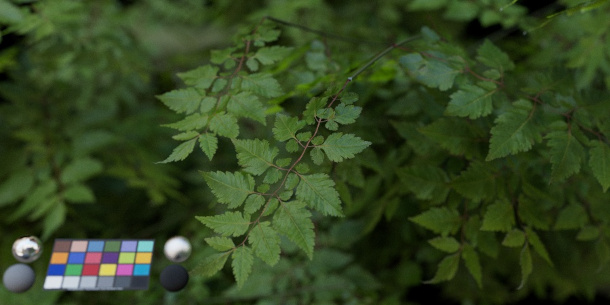 Tools developer Pawel Olas has released nine packs of PBR texture maps based on scans of leaves of real-world trees and shrubs, all licensed for use in commercial work.
Download packs of 2K PBR leaf textures for using in commercial projects
The files are provided in EXR format at 2,048 x 2,048px resolution, and include alpha, colour, displacement, height, metallic/roughness and subsurface scattering/translucency maps.
Two normal maps are provided: one with full detail to use on flat geometry, and one with micro-detail to use on top of the displacement map.
The website doesn't list the species from which the leaves were scanned, but they're mainly broadleaved trees, aside from one conifer that looks to be some type of cypress.
According to Olas, new scans are uploaded to the site regularly, so check back for updates.
Developed as a materials library for LightWave plugin treesDesigner
Olas also develops long-established LightWave tree-generation plugin treesDesigner, for which the textures are intended as a resource library.
The plugin generates custom trees to match the shape of a target mesh, growing the tree upwards and outwards from the origin of the scene until the tips of the branches touch the surface of the mesh.
By adjusting paramters, users can control the branching pattern, jitter the position of the branch tips randomly around the mesh surface, and adjust the distribution of twigs and leaves on the branches.
The trees created come with UV maps and weight maps for texturing and animation, and may be exported in OBJ or FBX format for use in other software.
Pricing and system requirements
Pawel Olas's leaf texture packs are free for use in commercial projects. treesDesigner 1.7.5 is available for LightWave 2015+ on Windows and macOS. It costs $95.
Download free packs of scanned PBR leaf textures from Pawel Olas's website