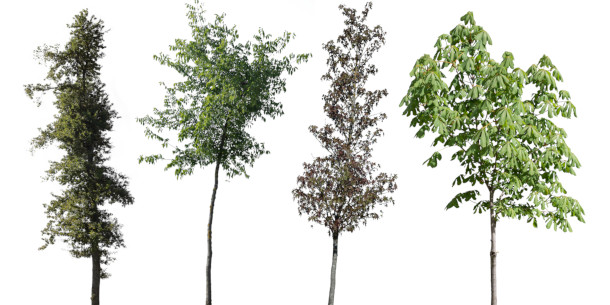 CG studio Kaiserbold has released a pack of 10 free cutout trees for use in visualisation work.
The PNG images comprise European broad-leaved trees and conifers, plus a couple of bare tree trunks and a cutout of fallen leaves on the forest floor.
Resolutions vary, but the images are typically 2,000 to 3,000px along their longest axis. The cutouts are licensed for commercial use.
Kaiserbold also has packs of free cutout people and sky backgrounds available to download.

Download the 10 free photographic cutout trees from Kaisbold's Gumroad store
(Enter a figure of $0 to download the files for free)
Read more about the 10 free photographic cutout trees on Kaiserbold's blog
Tags: arch viz, architectural visualization, broadleaved tree, commercial use, conifer, cutout tree, deciduous tree, download, entourage, free, Kaiserbold, photographic cutout, tree trunk, vegetation