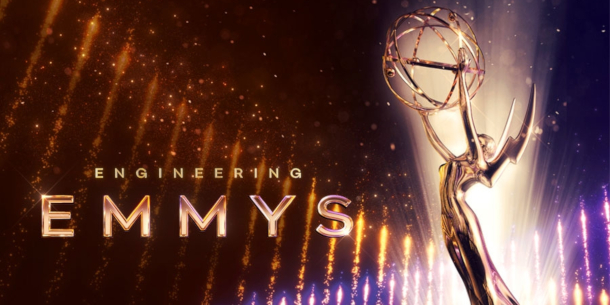 Effects plugin suite Sapphire, planar tracking software Mocha Pro and rotoscoping tool Silhouette have all won at this week's 71st Engineering Emmy Awards.
The tools share the unusual distinction of being owned by the same company, Boris FX, but not having originally been developed by it, all three having been acquired in recent acquisitions.
Three of this year's six Engineering Emmy Awards go to Boris FX
Intended to recognise improvements and innovations in the "transmission, recording or reception of television", three of this year's six Engineering Emmy Awards go to Boris FX tools.
Mocha Pro, its planar tracking software, was already an award winner, having received a Scientific and Technical Academy Award under original developer Imagineer Systems, which Boris FX acquired in 2014.
It was joined at the Emmys by Sapphire, the suite of effects plugins for compositing and editing software that Boris FX acquired from original developer GenArts in 2016.
The award went to GenArts founders Karl Sims and Gary Oberbrunner, both of whom have since moved on to their own projects.
Boris FX's most recent acquisition, rotoscoping and paint tool Silhouette – itself a former Scientific and Technical Academy Award-winner – rounded off the trio of awards.
The award went to Perry Kivolowitz, Paul Miller, Peter W. Moyer and Marco Paolini, founders and partners in original Silhouette developer Silhouette FX. Paolini is currently product manager at Boris FX.
This year's other three Engineering Emmy Awards went to iZotope's audio repair tool RX 7, FabFilter's audio equaliser Pro-Q 3 and the JPEG image file standard.
Spare a thought, though, for Continuum, Boris FX's own original effects product, and the only one of its major product lines not to win at this year's Engineering Emmys.

Read a full list of winners of this year's Engineering Emmy Awards on the Television Academy website
Read Boris FX's blog post commenting on the awards wins
Tags: 2018, 71st Engineering Emmy Awards, Boris FX, camera tracking, Continuum, effects, Emmy, Engineering Emmy, GenArts, Imagineer Systems, mocha Pro, planar tracker, rotoscoping, Sapphire, silhouette, Silhouette FX, visual effects